One of the best decisions as a parent is planning to enroll your child in online homeschooling programs. Why not make your house also the "second home" for your child? Learning is not limited to a classroom; children can learn anywhere, and a home is also suitable.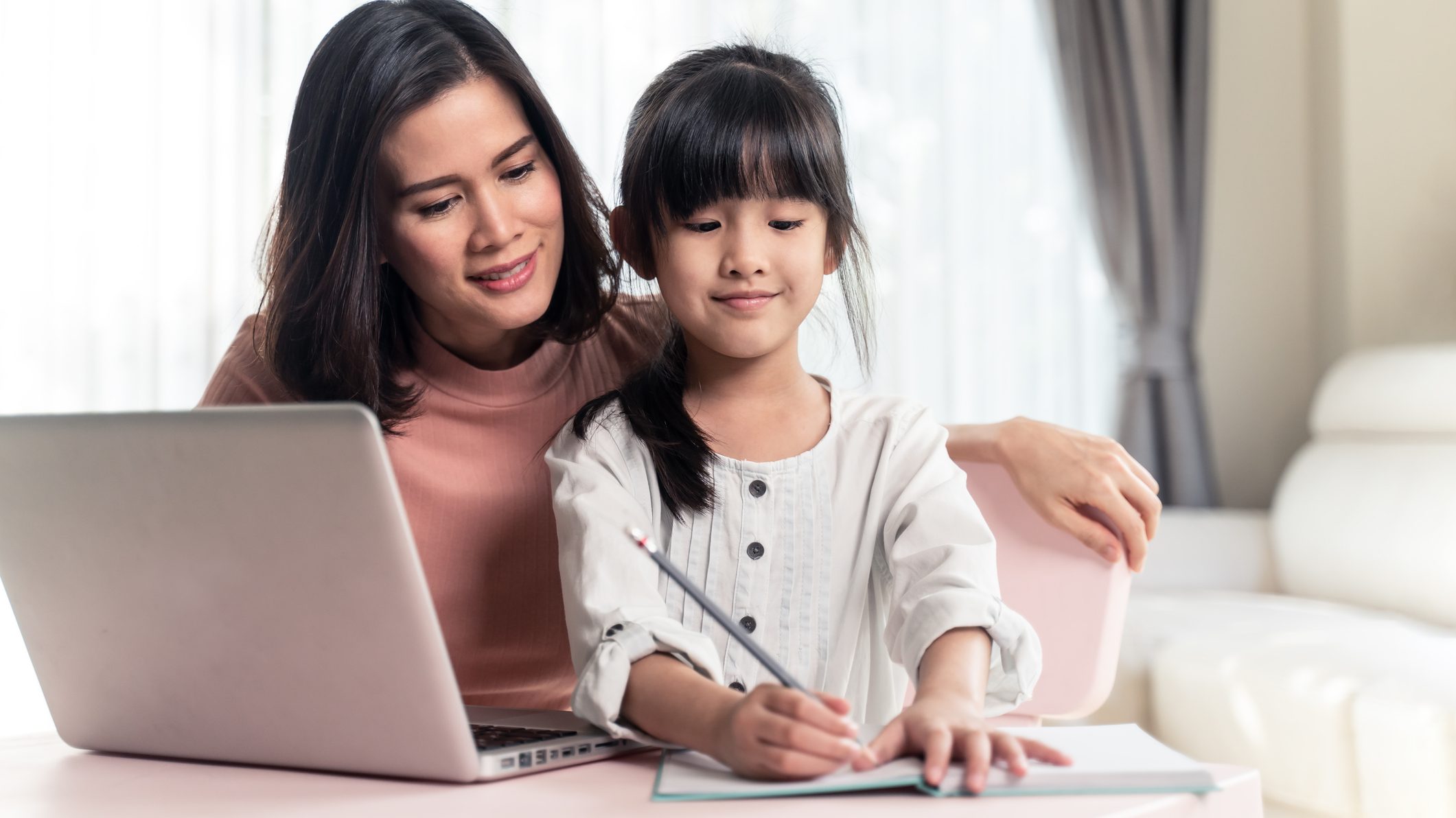 Online homeschooling programs offer advantages, such as academic flexibility, more use of time for school tasks, less exposure of the child to peer pressure and bullying, better family relationships, and more.
So now, you are probably wondering where you could enroll your child. There are tons of options out there, but this ultimate compilation lists the best, and definitely free online homeschooling programs for your child!
1. Ambleside Online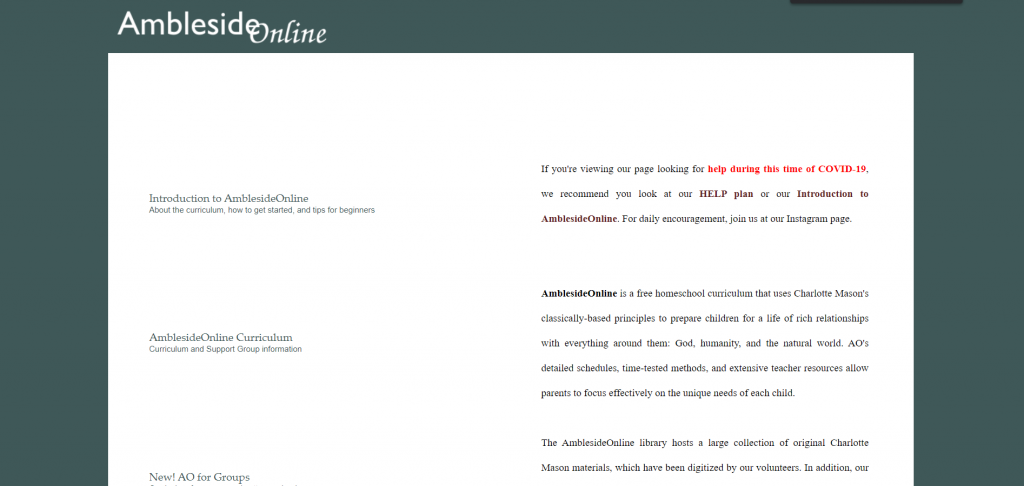 Ambleside Online uses the curriculum created by Charlotte Mason. It provides books of each year level, such as literature, poetry, history, science, and geography. Additional subjects will follow for higher years (Year 4 and up). Their books provide the best quality for free.
2. Old Fashioned Education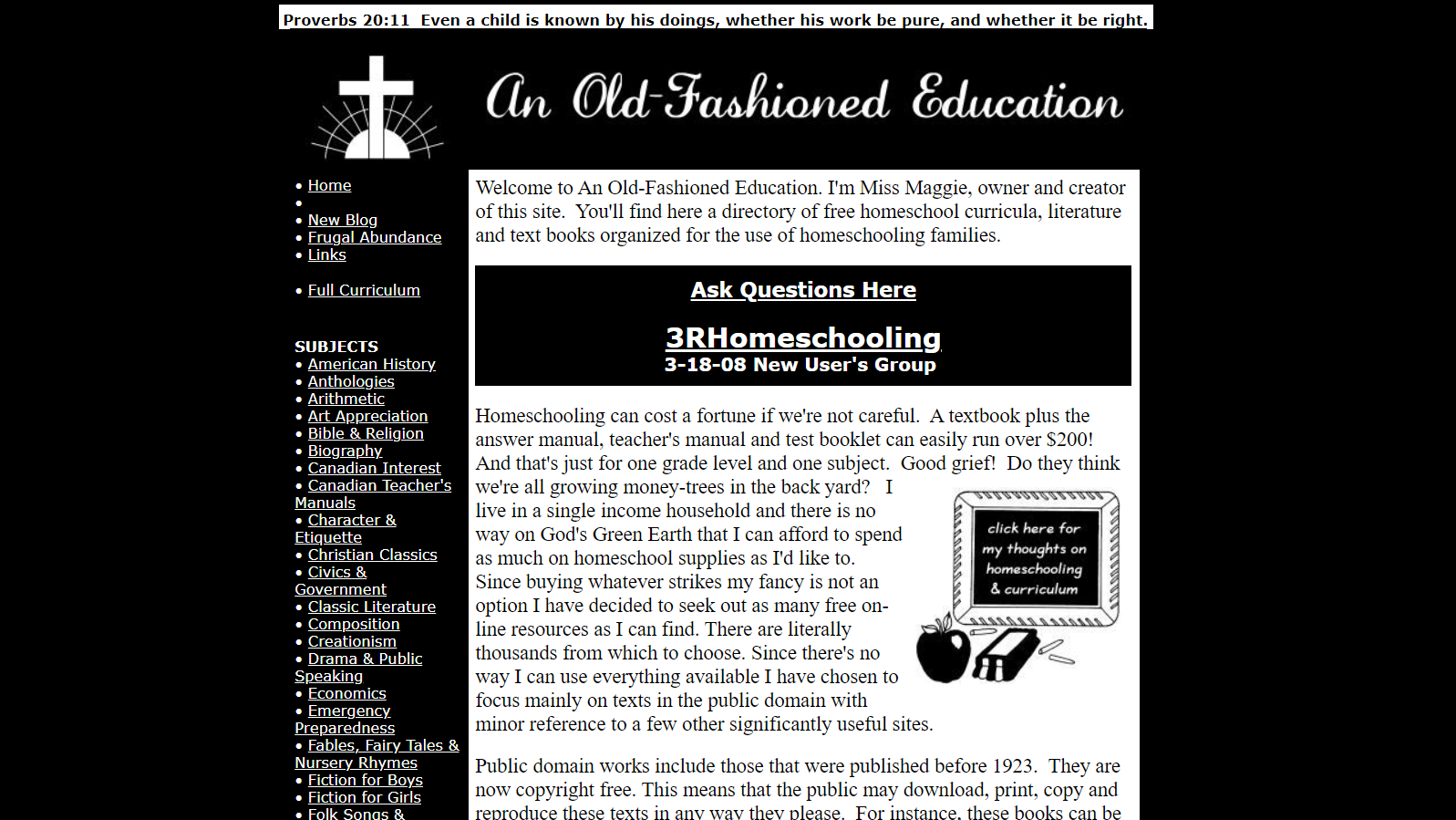 Same with Ambleside Online, Old Fashioned Education also uses the curriculum of Charlotte Mason. It offers a wide directory of books and educational materials free of use. It also gives a more organized schedule. Additionally, their prompt page contains the subjects on the left side, easier for you to navigate as well as find the subjects you need, from American History to Women's Studies.
3. Parallel Alternative Strategies for Students (PASS)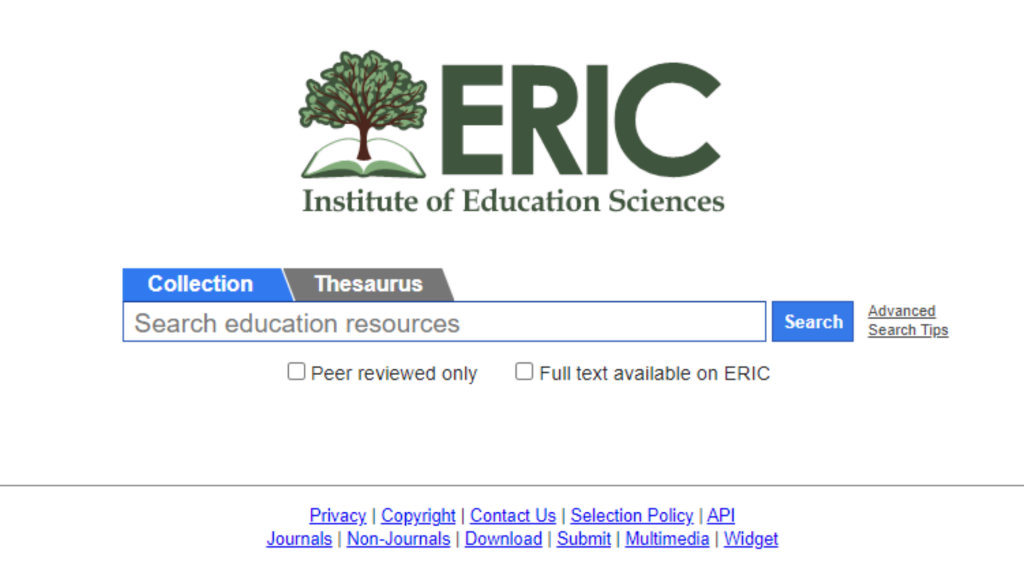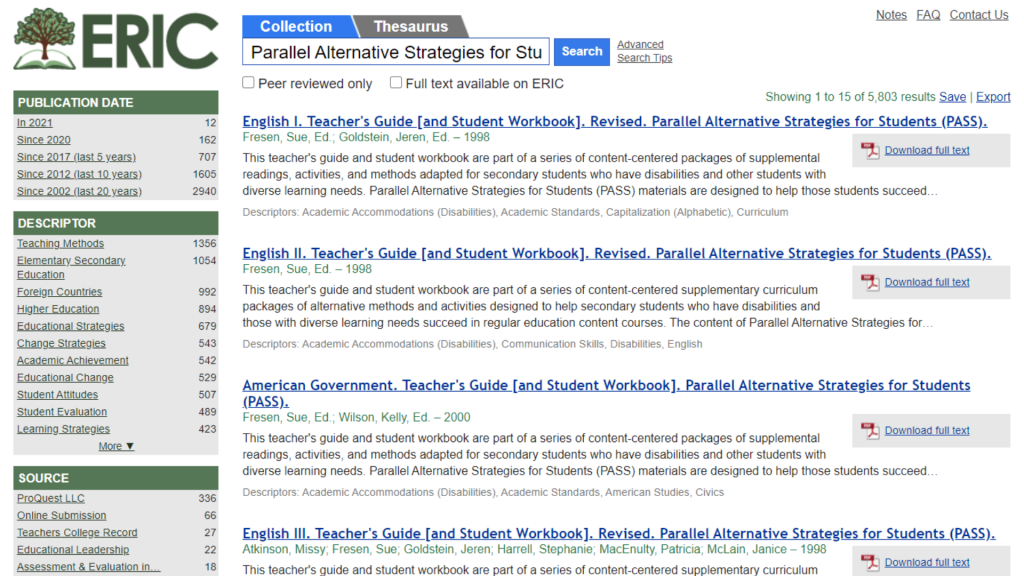 Parallel Alternative Strategies for Students (PASS) caters to students with special needs. The textbooks and teacher's guides are easily searchable on the ERIC educational database; however, it does not have its own website yet. The textbooks are in fact easy to digest as it attends to students with special needs and disabilities.
4. SAS Curriculum Pathways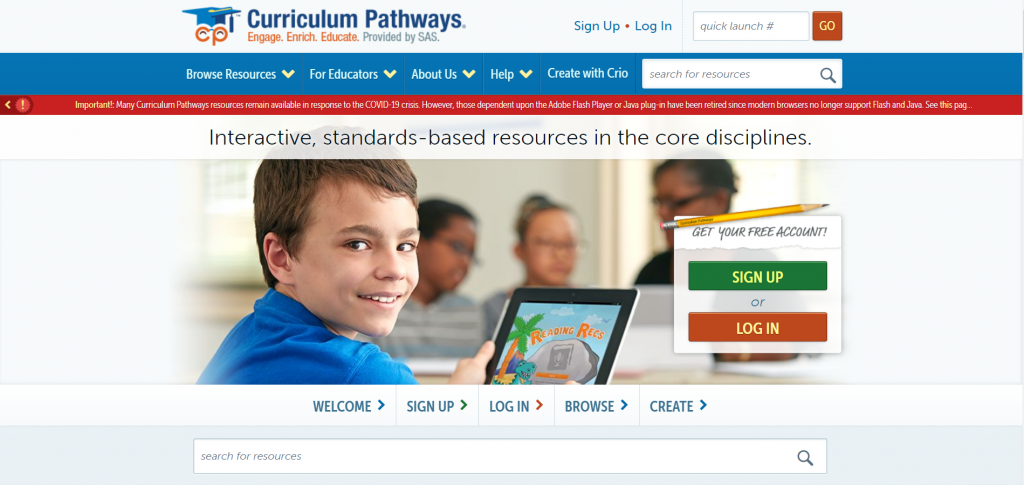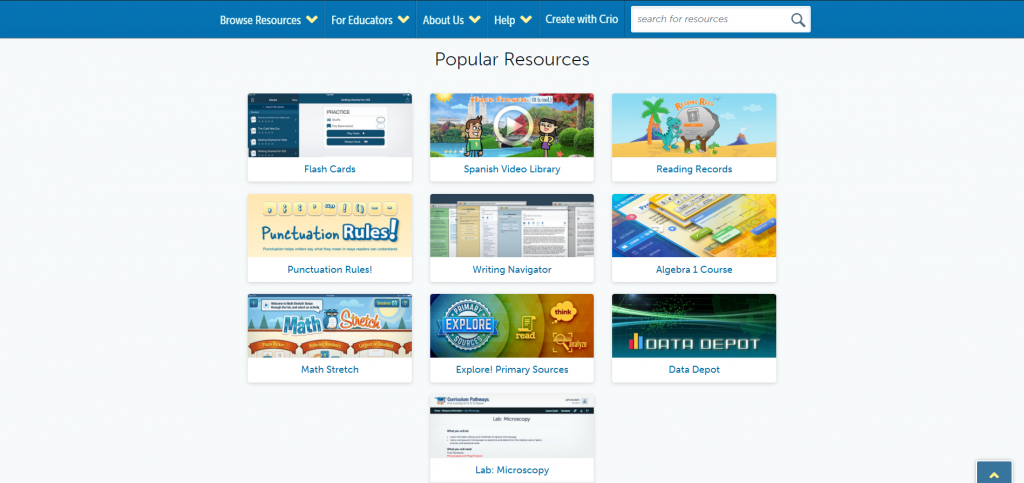 SAS Curriculum Pathways focuses on the subjects Language, Mathematics, Social studies, Science, and Spanish. Its resources are also in different formats, such as videos, games, flashcards, and lectures. SAS Curriculum Pathways is perfect for parents and students who prefer interactive classes, as it offers a wide range of educational courses, as well as activities.
5. Massachusetts Institute of Technology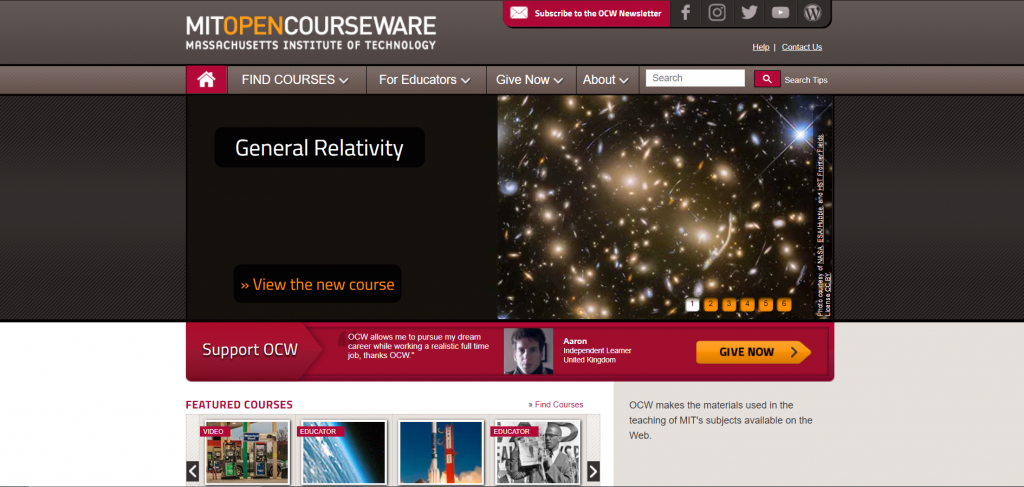 A respected institution, the Massachusetts Institute of Technology has online courses along with physical classes. It is called MIT OCW (OpenCourseWare) and contains free courses as well as learning materials. MIT has a separate OCW program for high school students to prepare them for standardized exams and also a glimpse of how college works.
6. HippoCampus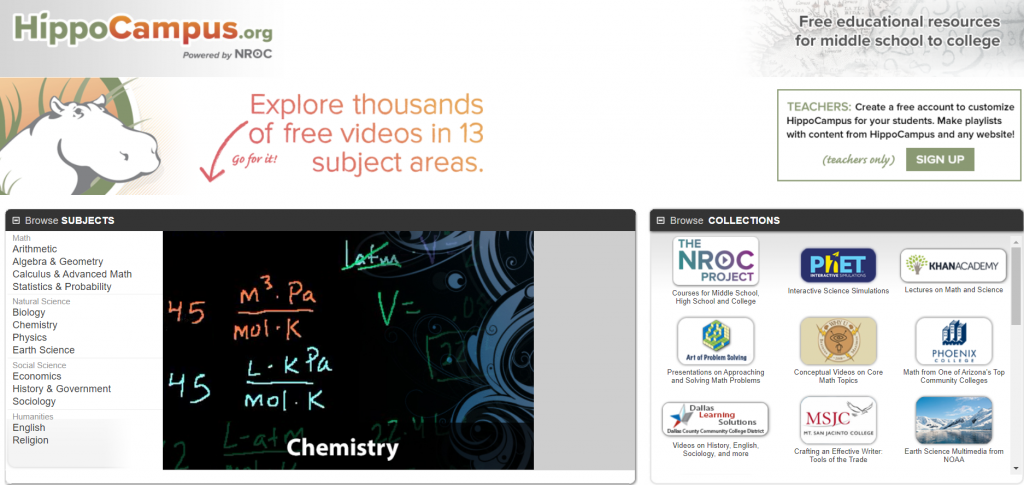 HippoCampus covers a total of 13 subjects, primarily Math, Natural Sciences, Social Sciences, and Humanities. You can swiftly browse their materials and watch their video lectures. It perfectly suits kids who like to watch educational videos, and so too learn with activities given to them.
7. Khan Academy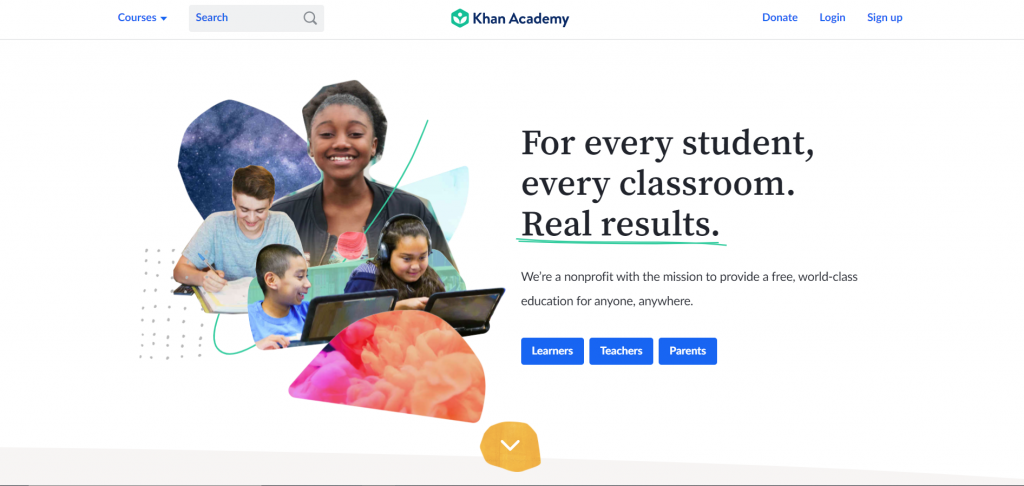 Khan Academy is popular among students for its free courses as well as thousands of materials. Its lecture videos are usually short yet straight to the point, and easy to understand. It also provides practice sets and activities. Teachers can also use this as a tool to see their students' real-time reports. However, you have the option to make an account and give donations.
8. CK-12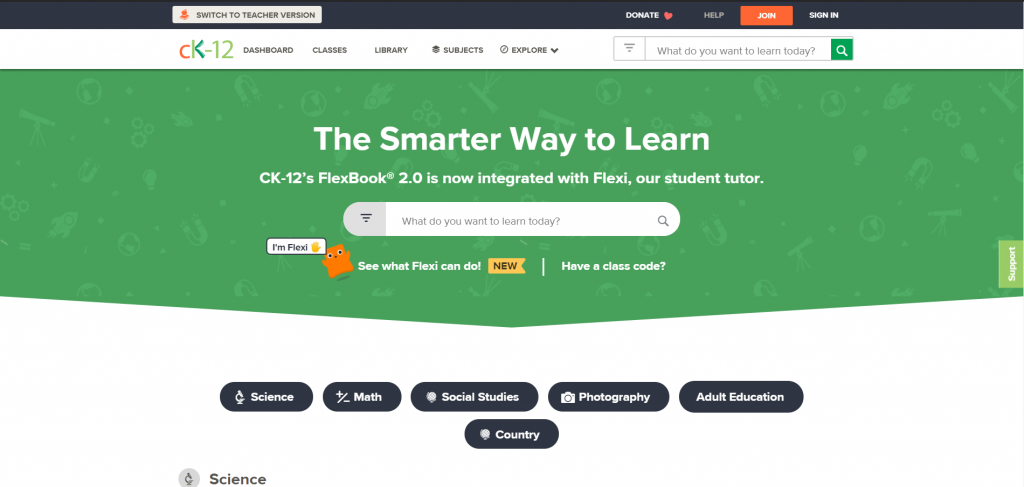 CK-12 covers Mathematics, Science, Social Studies, and hobbies like Photography. It offers different lectures per grade level and has tons of resources to use. With no charges to pay, it is another homeschooling platform that gives you the best of both worlds. All you need to do is to make an account and receive access to their resources.
9. Brightly Beaming Resources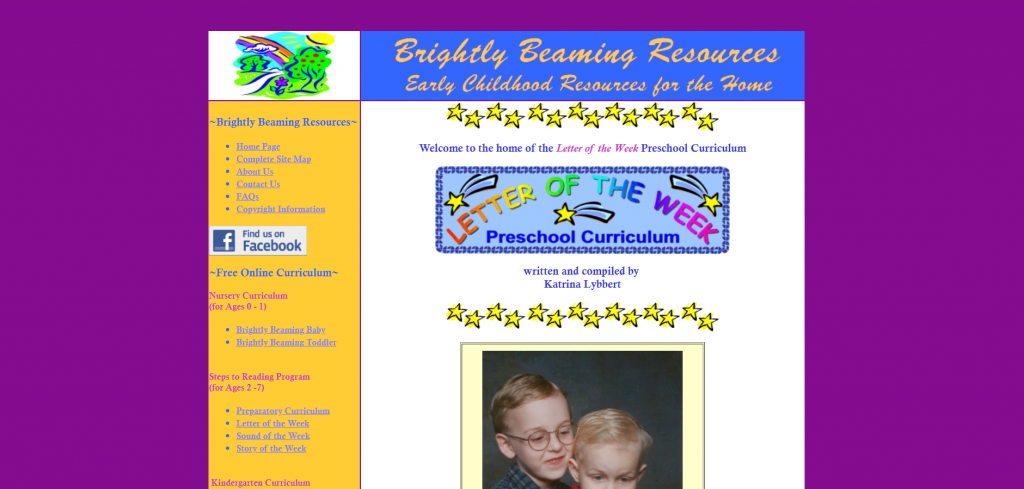 Brightly Beaming Resources focus on early childhood learning, with curricula for preschoolers to grade school students. It also has courses for grades 9 to 11. It is known for its "letter of the week" posts which help teachers with their lesson plans.
For more free online homeschooling programs and how they work, watch the video attached below:
Conclusion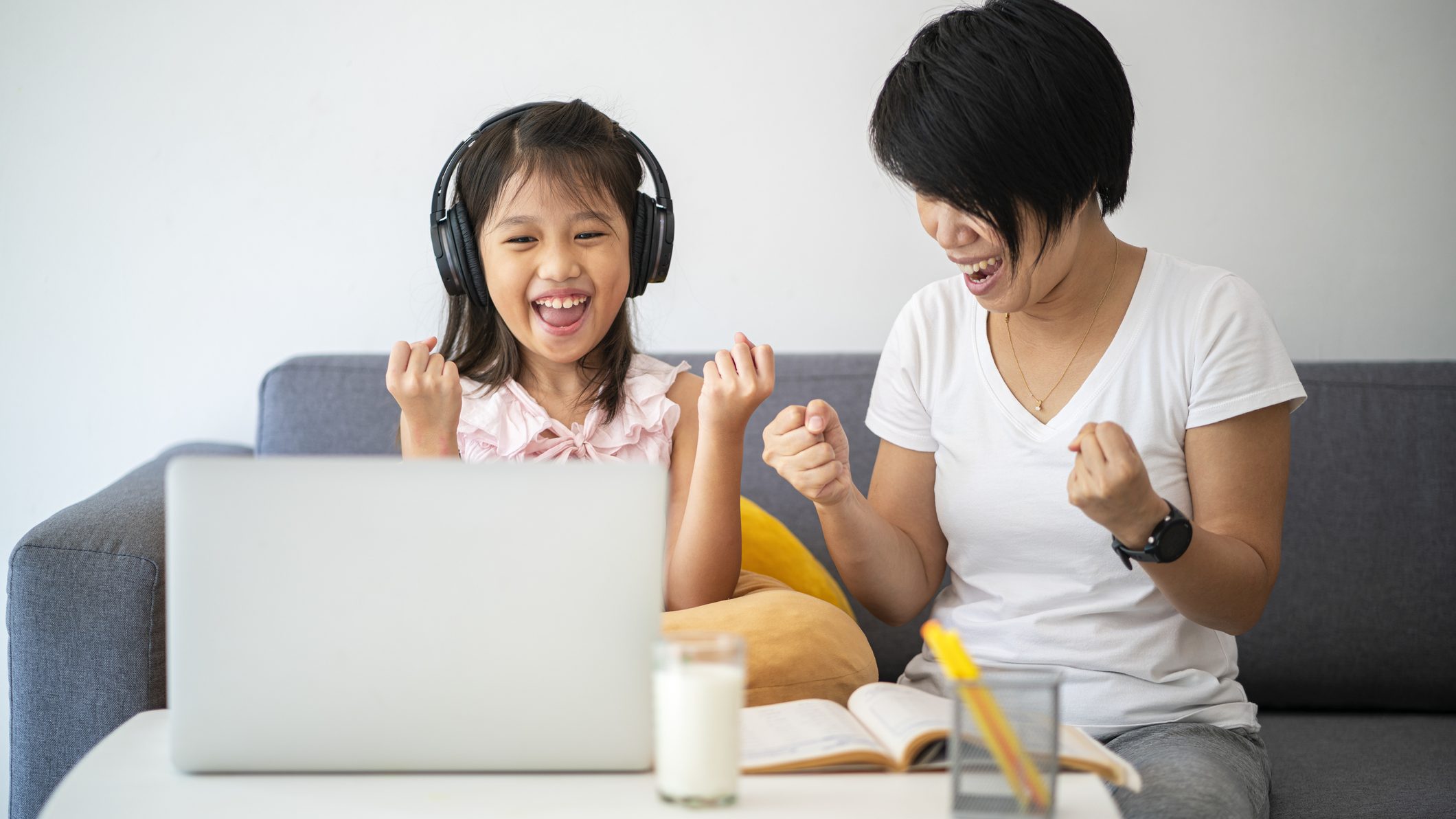 The internet offers FREE online homeschooling programs for teachers, parents, and of course, students. Homeschooling is beneficial for its different yet more focused and diverse curricula. It makes your home suitable for learning.
Free homeschool options are heaven-sent and will make your child exposed to well-written resources. It also helps parents and teachers to know their approach to teaching, as they can observe what learning style the student possesses.
And with the help of such tools as Remote Classroom, it will be better for parents and educators to handle homeschooling and remote learning. The Remote Classroom App lets you track the students' school works and lets you monitor your child's activity on and off virtual classes. It also takes screenshots on their monitors for you to have a closer look at their progress on his/her online learning.
#remoteclassroomph
#remoteclassroom
#remotelearning
#remoteeducation
#remoteschools
#onlineteachers
#onlinetutoring
#virtualteaching
#lifeschooling
#intentionalschooling
#virtualclass
#onlinelearning
#homeschooling
#virtuallearning
#onlineschools