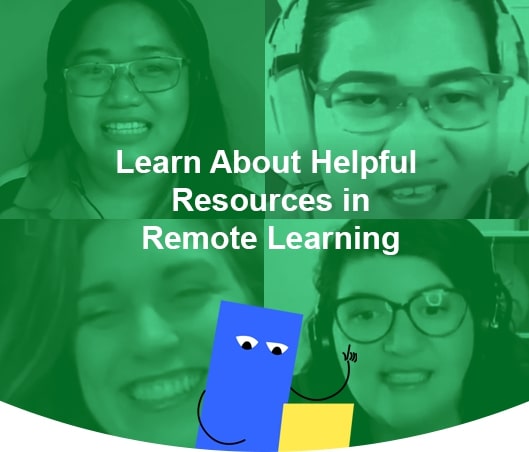 Achieving Work-life Balance for Homeschooling Moms
Achieving Work-life Balance for Homeschooling Moms
Remote Classroom offers live online one-on-one classes that go beyond physical limits. With our well-equipped and skilled educators, we make learning for your child accessible and convenient. All you need is internet connection!
Remote Classroom offers live online one-on-one classes that go beyond physical limits. With our well-equipped and skilled educators, we make learning for your child accessible and convenient. All you need is internet connection!
Michelle Morrow had been driven by her passion to provide families with the homeschool curriculum she always wanted for herself, but never had. Finally, in late 2016, with this passion and a few like-minded friends, they created a homeschool curriculum based on the Charlotte Mason Method and the Australian Curriculum. They have also started My Homeschool, which offered free and paid homeschooling courses in 2017.
A work-from-home homeschooling mom to her four children, Sophie is definitely a supermom. She has a blog entitled "My Cup Runs Over," where she helps busy moms make small changes in their homes, lives, and homeschooling to make things simpler for everyone in the family. She offers resources to help you manage home life so you can spend more time enjoying both your life and your family.
Sharon is an accredited Level 3 Forest School Leader under Archimedes Forest School, a UK-based forest school training provider. Through Forest School, she helps parents raise confident, independent, resilient, and creative children. Her experience in co-parenting her nieces and nephew allowed her to see the difference between raising them with tough love than spoiling and pampering them.
After receiving her Master's Degree in Early Childhood Development and Education from Michelle has been teaching children in a private church school. With 20 years of teaching experience under her belt, she has authored almost 40 science kits and has coached and mentored Robotics teams from elementary levels to high school. She also served as founding Board member of her State's FIRST Lego League and held the role of Judging Director for six years.
Aside from teaching, Michelle also worked in a BioTech firm in Boston, as well as in laboratory sites across the USA.
Robyn is a Speech-Language Pathologist who graduated from UP Manila. She is passionate about teaching children, discipleship, and advocating for intentional parent-child interaction.
Reading stories is an important activity they incorporate during speech therapy to increase their student's vocabulary, improve their comprehension, and teach them social skills. In 2017, she wanted to create a simple storybook for her students and with the help of her sister's illustration, she was able to self-publish When My Friend Wins. By God's grace, they've sold more than 19,300 copies.
Barbara Smith works at Home Education Foundation in New Zealand. Driven by her passion to tread against tradition, she also runs Family Integrity (http://familyintegrity.org.nz/), where she coaches Teachers, Educators and Learning Providers on how to unlearn the traditional way of teaching and enhancing it to become more suitable for remote learning.
Danielle Papageorgiou has been "life schooling," for almost two decades and has run the WINGS Homeschool Group for the past decade. Through this so-called "life schooling," she guides educators how to integrate the child's homeschooling with family life. Simply put, "life schooling" is homeschooling done in a spirit of freedom, not legalism. Her desire is to see more families set free from the world's expectations of what education is and to discover that God has made each family unique and has also placed in each of their children special gifts and desires that He wants to use.
Veronica Arioder is the owner of The Learning Place (TLP) Los Baños, a DepEd-accredited distance learning provider. She came from a family of teachers and it is only natural she was led to the same fate. She believes that students have the potential to become brilliant through a different learning approach–and that is through distance learning. TLP offers flexible homeschooling programs that aims to unleash your child creativity and enhance their love for learning.
Karen Chegwidden is a proud mother of three from Northern WSA. She works as a midwife but doubles as a volunteer and a President for the Home Education Association (HEA), a non-profit organisation dedicated to support home educators in Australia. Karen has also homeschooled her children, two of which were able to get into University without ever having been to an accredited high school.
Dani and Mel are Remote Classroom's very own teachers. Through Remote Classroom, they have been given a channel to express their creativity and teaching skills, and the opportunity to teach kids from different countries and cultures. Both have immense passion for teaching and for them, teaching goes both ways. As they are teachers to their students, they likewise learn from their diverse students.
Tina is a dedicated mom, who found a way to express her thoughts through her blog "Truly Rich and Blessed." She shares about "the riches of faith, family and life in general" – it is now dedicated to inspiring and encouraging everyone (not just moms) to discover and grow the "riches" they already have. Apart from that, she is also the co-founder of International Parenting Philippines.
Mommy Ces is a homeschool parent who gives empowerment to overseas homeschooling moms. She pioneered "Homeschool Momma PH" and co-founded "Better Together Homeschool," which has been operating for five years now.