With the rise of the internet, majority of homeschool networks and resources are now within your reach. These resources revolutionize the process of your children's homeschooling. It goes beyond existing within the bounds of your own learning space. It requires you a lot of patience, a good support system, and quality resources to follow your desired curriculum.


If you're looking for homeschooling resources aligned with the Australian Curriculum, here are 7 of the best (and free!) within your reach:
Scootle is a repository that provides Australian educators with digital resources aligned to the Australian Curriculum. It has a wide library with content descriptions, and elaborations meant to target different year levels and learning areas like Humanities, History, Arts, Technology and Languages.

Scootle is free and allows you to register or browse as a guest.
Digital Technologies Hub makes sure that every minute spent in lockdown is worthwhile. Aside from offering code and tech related courses, they also offer Augmented Reality (AR) learning, where homeschoolers are given the opportunity to explore different activities like See a NASA Spacecraft up close and personal, or making digital artworks. Talk about taking learning to a more fun level, right?

Digital Technologies Hub also provides teachers with sequenced learning programs that are organised by year level and topic of interest, aligned with the Australian Digital Technologies curriculum.
Students tend to be more stressed as they face piles of homework and modules. Student Well Being Hub aims to alleviate this worry by providing educators, parents and students the support they need to flourish their situations amidst the pandemic. They hold free webinars and even provide learning courses in Building Student Resilience.


Mastering a new foreign language is not an easy feat. Studies show that learning a new language enhances a child's critical-thinking and communication skills. Learning Space provides interactive modules and language courses in Japanese, Chinese and Indonesian, Language.


The Literacy Hub is an Australian Government's initiative to develop tools to gauge and support Year 1 students' phonics skills. It is a central online space with evidenced-based resources and professional learning for Australian school leaders and teachers, providing free downloadable resources on Phonics Check and its use in the classroom.

You are sure to enjoy what The Literacy Hub has to offer. Delve into some fun activities for families to undertake at home. Watch your child enjoy reading.
ESA offers a range of free online professional learning modules for educators to complete at their own pace. There are courses for educators working in early years settings, courses to help schools engage positively with current and future challenges. ESA also offers professional learning modules to assist educators with implementing and gaining confidence in the Nationally Consistent Collection of Data (NCCD) model.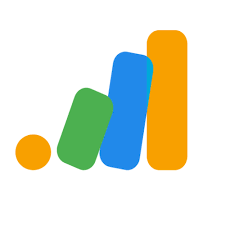 For parents who prefer to have a licensed educator, or those looking for some extra support, Remote Classroom is your learning partner. Our online model allows your child to log in to our online platform from anywhere, utilising video, audio and collaborative whiteboard capabilities. You're free to choose the areas you'd like to focus on and specify your learning goals.

Remote Classroom adjusts to your child's specific needs. We make sure they express their own creativity and gifts through a wide variety of classes that will keep them inspired to learn more.
We offer live online lessons on Arts, Coding & Tech, Health & Wellness, English, Maths, Science & Nature, Music, and Life Skills. Send us a message on Facebook to learn more about getting your kids set up for homeschooling.