The Remote Learning Summit of 2023 successfully brought together Filipino parents, learners, and online educators in various activities that were perceived to strengthen the remote learning community.
The three-day event- a hybrid of face-to-face and online events, was graced by Remote Classroom spearheaded by Rica Jankulovski, the founder, and enthusiastic affiliate partners from the influencers' pool and sponsors from the business world at Le Don's Garden Silang, Cavite on January 29th to 31st this year.
The Founder of Remote Classroom
Recognizing the value of learning and profoundly considering the immediate needs of parents for reliable assistance with their children's academics in the most convenient and cost-effective way possible, Rica Jankulovski founded Remote Classroom. This learning platform bridges parents to finding the most reliable and suitable online educators to assist their children in their academic learning including subjects such as English, math, science, art, and music. With the birth of Remote Classroom, an annual Remote Learning Summit was also established, now in its third year, that continues to strengthen the remote learning community, also empowering parents, learners, and online educators.
Learn more about Remote Learning Summit
The First-ever Face-to-Face Event
The Remote Learning Summit is an annual event that came after the COVID-19 pandemic. In the past two summits, the events were focused more on Free Live Webinars which were easily accessed from the comfort of everyone's home. However, this year's the first-ever Face-to-Face Event of the Remote Learning Summit was successfully concluded with various learning activities that engaged more than a hundred parents, learners, and exhibitors.
Yoga for Kids and Parents
Parents and their children enjoyed their bond as they joined the Yoga session with 𝗔𝗻𝗻𝗮 𝗠𝗮𝗿𝗶𝗲 𝗕. 𝗙𝗮𝗺𝗼𝗿𝗰𝗮, 𝗠𝗗, 𝑎𝑛 𝑒𝑥𝑝𝑒𝑟𝑡 𝑖𝑛 𝑡𝑒𝑎𝑐ℎ𝑖𝑛𝑔 𝑦𝑜𝑔𝑎 𝑡𝑜 𝑘𝑖𝑑𝑠 𝑎𝑛𝑑 𝑓𝑎𝑚𝑖𝑙𝑦 𝑦𝑜𝑔𝑎. The participants got the chance to experience combined 𝑦𝑖𝑛 𝑦𝑜𝑔𝑎 𝑎𝑛𝑑 𝑠𝑜𝑢𝑛𝑑 𝑚𝑒𝑑𝑖𝑡𝑎𝑡𝑖𝑜𝑛 𝑓𝑜𝑟 𝑎 𝑐𝑎𝑙𝑚𝑖𝑛𝑔 𝑎𝑛𝑑 𝑟𝑒𝑙𝑎𝑥𝑖𝑛𝑔 𝑐𝑙𝑎𝑠𝑠.
Illustration for Kids
Kids had fun showcasing their creativity with the help of Teacher Donald, the owner of Design ni Don. Parents took pride in their children's artistry by seeing their artworks.
Pastry Designing
Another engaging event during the Face-to-Face Event was the pastry designing. Camille, the owner of Cray Bakes, gave out freshly-baked cupcakes to all kids participants and taught them how to put some icing on their cupcakes and decorate them however they wanted.
Music Solo
In partnership with the Harcon School of Music, the participants had the chance to listen to the angel-like voices of their teachers and they learned the proper breathing when singing.
Storytelling
Remote Classroom has monthly free-storytelling classes online, but this time Teacher Stephanie and Teacher Journey officially launched the newest Digital Storytelling books exclusively for Remote Classroom's learners' use. Listen Wheely and Coo-pe-ra-tion are digital books illustrated and animated by Teacher Donald are stories with themes inculcating the right conduct to children.
Math Games
Teacher Annedrea, an Advanced math teacher of Remote Classroom, prepared lots of fun math games that kids participants and their parents enjoyed. In addition, this activity also provided tips and strategies on teaching math to children which parents could better use.
Parents' Forum
Jenni Foronda, head of marketing and development of Remote Classroom, hosted the parents' forum with mom influencers Caren Basco of Life with the Bascos, Jen Ocampo of The SocialMomdia, Mary Jane Pujanes of Nanayhood, Mekris Malabanan of The Simple Mommy, MK Bertulfo of FHMoms, Janina Micca Perez, Evangeline Olarte, and Leigh Cadiente.
Online Free Live Webinars
After the success of the first-day event, the online free webinars followed on the 30th and 31st of January.
The First Day
𝐌𝐬. 𝐌𝐚𝐫𝐣𝐨𝐫𝐢𝐞 𝐃𝐮𝐫𝐚𝐧 𝑖𝑠 𝑎 𝐷𝑖𝑔𝑖𝑡𝑎𝑙 𝐶𝑟𝑒𝑎𝑡𝑜𝑟 𝑎𝑛𝑑 𝑡ℎ𝑒 𝑤𝑜𝑀𝑂𝑀 𝑏𝑒ℎ𝑖𝑛𝑑 𝑡ℎ𝑒 𝐹𝑖𝑡 𝑀𝑜𝑚 𝐽𝑜𝑢𝑟𝑛𝑎𝑙, 𝑤ℎ𝑒𝑟𝑒 𝑠ℎ𝑒 𝑠ℎ𝑎𝑟𝑒𝑠 ℎ𝑒𝑟 𝑝𝑜𝑠𝑡𝑝𝑎𝑟𝑡𝑢𝑚 𝑓𝑖𝑡𝑛𝑒𝑠𝑠 𝑗𝑜𝑢𝑟𝑛𝑒𝑦. 𝑆ℎ𝑒 𝑙𝑖𝑘𝑒𝑠 𝑖𝑛𝑠𝑝𝑖𝑟𝑖𝑛𝑔 𝑎𝑛𝑑 𝑟𝑒𝑎𝑐ℎ𝑖𝑛𝑔 𝑜𝑢𝑡 𝑡𝑜 𝑓𝑒𝑙𝑙𝑜𝑤 𝑚𝑜𝑚𝑠 𝑎𝑛𝑑 𝑓𝑖𝑡𝑛𝑒𝑠𝑠 𝑒𝑛𝑡ℎ𝑢𝑠𝑖𝑎𝑠𝑡𝑠 𝑤ℎ𝑜 𝑎𝑟𝑒 𝑓𝑎𝑐𝑖𝑛𝑔 𝑐ℎ𝑎𝑙𝑙𝑒𝑛𝑔𝑒𝑠 𝑒𝑣𝑒𝑟𝑦 𝑑𝑎𝑦 𝑡ℎ𝑟𝑜𝑢𝑔ℎ ℎ𝑒𝑟 𝑐𝑜𝑛𝑡𝑒𝑛𝑡𝑠. Sℎ𝑒 𝑡𝑎𝑙𝑘ed 𝑎𝑏𝑜𝑢𝑡 𝐒𝐮𝐩𝐚𝐡𝐌𝐨𝐦𝐬 𝐎𝐯𝐞𝐫𝐜𝐨𝐦𝐢𝐧𝐠 𝐌𝐨𝐭𝐡𝐞𝐫𝐡𝐨𝐨𝐝 𝐒𝐭𝐫𝐚𝐢𝐧𝐬.
𝐌𝐬. 𝐌𝐚𝐫𝐲 𝐉𝐚𝐧𝐞 𝐋. 𝐏𝐮𝐣𝐚𝐧𝐞𝐬 𝑖𝑠 𝑡ℎ𝑒 𝑓𝑜𝑢𝑛𝑑𝑒𝑟 𝑜𝑓 Nanayhood,𝑎 𝑙𝑖𝑓𝑒𝑠𝑡𝑦𝑙𝑒 𝑏𝑙𝑜𝑔𝑔𝑖𝑛𝑒𝑠 𝑝𝑎𝑔𝑒 𝑓𝑜𝑟 𝑚𝑜𝑚𝑠. 𝑆ℎ𝑒 𝑖𝑠 𝑎𝑙𝑠𝑜 𝑎 𝑐𝑜𝑛𝑡𝑒𝑛𝑡 𝑐𝑟𝑒𝑎𝑡𝑜𝑟 𝑎𝑛𝑑 𝑖𝑛𝑓𝑙𝑢𝑒𝑛𝑐𝑒𝑟 𝑤ℎ𝑜 ℎ𝑎𝑠 𝑒𝑠𝑡𝑎𝑏𝑙𝑖𝑠ℎ𝑒𝑑 𝑚𝑜𝑟𝑒 𝑡ℎ𝑎𝑛 271𝐾 𝑓𝑜𝑙𝑙𝑜𝑤𝑒𝑟𝑠 𝑖𝑛 ℎ𝑒𝑟 𝑚𝑜𝑚 𝑐𝑜𝑚𝑚𝑢𝑛𝑖𝑡𝑦. 𝐻𝑒𝑟 𝑒𝑥𝑝𝑒𝑟𝑖𝑒𝑛𝑐𝑒𝑠, 𝑙𝑒𝑎𝑟𝑛𝑖𝑛𝑔𝑠, 𝑎𝑛𝑑 𝑡ℎ𝑜𝑢𝑔ℎ𝑡𝑠 𝑎𝑠 𝑎 𝑓𝑖𝑟𝑠𝑡-𝑡𝑖𝑚𝑒 𝑀𝑖𝑙𝑙𝑒𝑛𝑛𝑖𝑎𝑙 𝑚𝑜𝑚 𝑖𝑛𝑠𝑝𝑖𝑟𝑒 ℎ𝑒𝑟 𝑡𝑜 𝑠𝑡𝑎𝑟𝑡 ℎ𝑒𝑟 𝑝𝑟𝑜𝑗𝑒𝑐𝑡 𝑜𝑛 𝑡ℎ𝑒 𝑒𝑚𝑝𝑜𝑤𝑒𝑟𝑚𝑒𝑛𝑡 𝑜𝑓 𝑚𝑜𝑚𝑠. Learn from her about 𝗡𝘂𝗿𝘁𝘂𝗿𝗶𝗻𝗴 𝗠𝗼𝗺'𝘀 𝗧𝗶𝗺𝗲𝗹𝘆 𝗦𝗸𝗶𝗹𝗹𝘀 𝗳𝗼𝗿 𝗥𝗲𝗺𝗼𝘁𝗲 𝗢𝗽𝗽𝗼𝗿𝘁𝘂𝗻𝗶𝘁𝗶𝗲𝘀.
𝐌𝐬. 𝐌𝐞𝐤𝐫𝐢𝐬 𝐌𝐚𝐥𝐚𝐛𝐚𝐧𝐚𝐧 𝑖𝑠 𝑡ℎ𝑒 𝑜𝑤𝑛𝑒𝑟 𝑜𝑓 𝑀𝑒𝑘𝑟𝑖𝑠 – 𝐓𝐡𝐞 𝐒𝐢𝐦𝐩𝐥𝐞 𝐌𝐨𝐦𝐦𝐲. 𝐻𝑒𝑟 𝑐𝑜𝑛𝑡𝑒𝑛𝑡 𝑓𝑜𝑐𝑢𝑠𝑒𝑠 𝑜𝑛 𝑓𝑎𝑚𝑖𝑙𝑦 𝑙𝑖𝑓𝑒, 𝑓𝑜𝑜𝑑, ℎ𝑒𝑎𝑙𝑡ℎ 𝑎𝑛𝑑 𝑏𝑒𝑎𝑢𝑡𝑦, 𝑡𝑟𝑎𝑣𝑒𝑙, 𝑙𝑖𝑓𝑒𝑠𝑡𝑦𝑙𝑒, 𝑎𝑛𝑑 𝑡ℎ𝑖𝑛𝑔𝑠 𝑡ℎ𝑎𝑡 𝑚𝑎𝑘𝑒 ℎ𝑒𝑟 ℎ𝑎𝑝𝑝𝑦. She and her daughter, Amira, have also a great appreciation for remote learning. Get some tips from her 𝑎𝑏𝑜𝑢𝑡 𝑨𝒅𝒂𝒑𝒕𝒊𝒏𝒈 𝒂 𝑹𝒆𝒎𝒐𝒕𝒆 𝑳𝒆𝒂𝒓𝒏𝒊𝒏𝒈 𝑺𝒆𝒕-𝑼𝒑 𝑻𝒉𝒂𝒕 𝑾𝒐𝒓𝒌𝒔 𝒇𝒐𝒓 𝒕𝒉𝒆 𝒀𝒐𝒖𝒏𝒈 𝑳𝒆𝒂𝒓𝒏𝒆𝒓𝒔.
𝐌𝐬. 𝐉𝐞𝐚 𝐂𝐡𝐚𝐧 𝑖𝑠 𝑎 𝐷𝑖𝑔𝑖𝑡𝑎𝑙 𝐶𝑟𝑒𝑎𝑡𝑜𝑟 𝑎𝑛𝑑 𝐶𝑜𝑛𝑡𝑒𝑛𝑡 𝐶𝑟𝑒𝑎𝑡𝑜𝑟 𝑓𝑜𝑟 3 𝑦𝑒𝑎𝑟𝑠. 𝑆ℎ𝑒 𝑖𝑠 𝑡ℎ𝑒 𝑜𝑤𝑛𝑒𝑟 𝑜𝑓 𝐉𝐞𝐚 𝐂𝐡𝐚𝐧 𝐘𝐨𝐮𝐭𝐮𝐛𝐞 𝐂𝐡𝐚𝐧𝐧𝐞𝐥. 𝑆ℎ𝑒 𝑠𝑡𝑎𝑟𝑡𝑒𝑑 𝑢𝑝𝑙𝑜𝑎𝑑𝑖𝑛𝑔 𝑣𝑖𝑑𝑒𝑜𝑠 𝑜𝑛 ℎ𝑒𝑟 𝑌𝑇 𝑐ℎ𝑎𝑛𝑛𝑒𝑙 𝑎𝑠 𝑎 𝑓𝑜𝑟𝑚 𝑜𝑓 𝑠𝑡𝑟𝑒𝑠𝑠 𝑟𝑒𝑙𝑖𝑒𝑣𝑒𝑟 𝑓𝑟𝑜𝑚 ℎ𝑒𝑟 𝑏𝑢𝑠𝑦 𝑙𝑖𝑓𝑒 𝑎𝑠 𝑎 𝑠𝑡𝑎𝑦-𝑎𝑡-ℎ𝑜𝑚𝑒 𝑚𝑜𝑚 𝑎𝑛𝑑 𝑡𝑜 𝑒𝑥𝑝𝑟𝑒𝑠𝑠 ℎ𝑒𝑟 𝑐𝑟𝑒𝑎𝑡𝑖𝑣𝑖𝑡𝑦. Besides being a mompreneur, she is also one of the wondermoms who dealt with delay intervention for children. Listen and receive valuable insights from her on 𝗛𝗼𝘄 𝗠𝘂𝗺𝘀 𝗖𝗼𝗽𝗲 𝘄𝗶𝘁𝗵 𝗚𝗹𝗼𝗯𝗮𝗹 𝗗𝗲𝘃𝗲𝗹𝗼𝗽𝗺𝗲𝗻𝘁𝗮𝗹 𝗗𝗲𝗹𝗮𝘆 𝗜𝗻𝘁𝗲𝗿𝘃𝗲𝗻𝘁𝗶𝗼𝗻 𝗳𝗼𝗿 𝗖𝗵𝗶𝗹𝗱𝗿𝗲𝗻.
The Second Day
𝐌𝐬. 𝐉𝐞𝐧 𝐎𝐜𝐚𝐦𝐩𝐨 𝑖𝑠 𝑡ℎ𝑒 𝑓𝑜𝑢𝑛𝑑𝑒𝑟 𝑜𝑓 𝐓𝐡𝐞 𝐒𝐨𝐜𝐢𝐚𝐥𝐌𝐨𝐦𝐝𝐢𝐚 𝑏𝑙𝑜𝑔𝑔𝑖𝑛𝑔 𝑠𝑖𝑡𝑒. 𝑆ℎ𝑒 𝑖𝑠 𝑎 𝑦𝑜𝑢𝑛𝑔 𝑚𝑜𝑚 𝑤ℎ𝑜 𝑙𝑜𝑣𝑒𝑠 𝑠ℎ𝑎𝑟𝑖𝑛𝑔 𝑖𝑛𝑠𝑖𝑔ℎ𝑡𝑠 𝑜𝑛 𝑑𝑖𝑓𝑓𝑒𝑟𝑒𝑛𝑡 𝑝𝑙𝑎𝑐𝑒𝑠, 𝑓𝑜𝑜𝑑 𝑎𝑛𝑑 𝑝𝑟𝑜𝑑𝑢𝑐𝑡𝑠. 𝑆ℎ𝑒 𝑖𝑠 𝑎 𝑑𝑖𝑔𝑖𝑡𝑎𝑙 𝑚𝑎𝑟𝑘𝑒𝑡𝑒𝑟, 𝑐𝑜𝑛𝑡𝑒𝑛𝑡 𝑐𝑟𝑒𝑎𝑡𝑜𝑟 𝑎𝑛𝑑 𝑎 𝑓𝑜𝑜𝑑𝑖𝑒. Her experience in digital marketing and as a mompreneur is worth learning for. 𝐋𝐞𝐚𝐫𝐧 𝐭𝐡𝐞 𝐃𝐢𝐠𝐢𝐭𝐚𝐥 𝐌𝐚𝐫𝐤𝐞𝐭𝐢𝐧𝐠 𝐒𝐤𝐢𝐥𝐥𝐬 𝐟𝐨𝐫 𝐌𝐨𝐦𝐩𝐫𝐞𝐧𝐞𝐮𝐫 𝐁𝐫𝐚𝐧𝐝𝐬 with her.
𝐌𝐬. 𝐁𝐞𝐚 𝐎𝐛𝐢𝐚𝐥 𝑖𝑠 𝑎 𝐶𝑜𝑛𝑡𝑒𝑛𝑡 𝐶𝑟𝑒𝑎𝑡𝑜𝑟, 𝑀𝑜𝑚𝑓𝑙𝑢𝑒𝑛𝑐𝑒𝑟, 𝐻𝑜𝑠𝑡, 𝑎𝑛𝑑 𝐵𝑙𝑜𝑔𝑔𝑒𝑟. 𝑆ℎ𝑒 𝑖𝑠 𝑡ℎ𝑒 𝑓𝑜𝑢𝑛𝑑𝑒𝑟 𝑜𝑓 𝐒𝐩𝐚𝐫𝐤𝐥𝐢𝐧𝐠 𝐖𝐢𝐟𝐞𝐲 𝐌𝐨𝐦𝐩𝐫𝐞𝐧𝐞𝐮𝐫. Despite her busy schedule, she makes sure that she is always able to attend multi-roles as a mom. She reliably shares her thoughts about 𝐄𝐧𝐡𝐚𝐧𝐜𝐢𝐧𝐠 𝐌𝐨𝐦𝐩𝐫𝐞𝐧𝐞𝐮𝐫'𝐬 𝐒𝐤𝐢𝐥𝐥𝐬, 𝐋𝐢𝐟𝐞𝐬𝐭𝐲𝐥𝐞𝐬, 𝐚𝐧𝐝 𝐅𝐚𝐦𝐢𝐥𝐲 𝐑𝐞𝐥𝐚𝐭𝐢𝐨𝐧𝐬𝐡𝐢𝐩𝐬 during the summit.
The Exhibitors
The Remote Learning Summit 2023 was generously attended by exhibitors from different industries and their overwhelming success contributed to the success of the face-to-face event.
Milleniols Tribe/Young Living
𝑀𝑖𝑙𝑙𝑒𝑛𝑖𝑜𝑖𝑙𝑠 𝑇𝑟𝑖𝑏𝑒 𝑤𝑎𝑠 𝑓𝑜𝑢𝑛𝑑𝑒𝑑 𝑖𝑛 2017 𝑤ℎ𝑒𝑛 𝑀𝑜𝑚𝑚𝑦 𝑇𝑟𝑖𝑛𝑖𝑡𝑦 𝑤𝑎𝑠 𝑙𝑜𝑜𝑘𝑖𝑛𝑔 𝑓𝑜𝑟 𝑛𝑎𝑡𝑢𝑟𝑎𝑙 𝑤𝑎𝑦𝑠 𝑡𝑜 𝑠𝑢𝑝𝑝𝑜𝑟𝑡 ℎ𝑒𝑟 𝑤𝑎𝑡𝑒𝑟 𝑏𝑖𝑟𝑡ℎ 𝑝𝑙𝑎𝑛𝑠 𝑓𝑜𝑟 ℎ𝑒𝑟 𝑟𝑎𝑖𝑛𝑏𝑜𝑤 𝑏𝑎𝑏𝑦. 𝐴𝑓𝑡𝑒𝑟 ℎ𝑎𝑣𝑖𝑛𝑔 𝑎 𝑚𝑖𝑠𝑐𝑎𝑟𝑟𝑖𝑎𝑔𝑒, 𝑠ℎ𝑒 𝑝𝑟𝑜𝑚𝑖𝑠𝑒𝑑 ℎ𝑒𝑟𝑠𝑒𝑙𝑓 𝑡𝑜 𝑑𝑖𝑣𝑒 𝑖𝑛𝑡𝑜 𝑛𝑎𝑡𝑢𝑟𝑎𝑙 𝑎𝑛𝑑 𝑎𝑙𝑡𝑒𝑟𝑛𝑎𝑡𝑖𝑣𝑒 𝑝𝑟𝑜𝑑𝑢𝑐𝑡𝑠 𝑡𝑜 𝑠𝑢𝑝𝑝𝑜𝑟𝑡 ℎ𝑒𝑟 𝑓𝑎𝑚𝑖𝑙𝑦'𝑠 ℎ𝑒𝑎𝑙𝑡ℎ. 𝑆ℎ𝑒 𝑚𝑎𝑛𝑎𝑔𝑒𝑑 𝑡𝑜 𝑔𝑖𝑣𝑒 𝑏𝑖𝑟𝑡ℎ 𝑡𝑤𝑖𝑐𝑒 𝑎𝑓𝑡𝑒𝑟 ℎ𝑒𝑟 𝑙𝑜𝑠𝑠 𝑤𝑖𝑡ℎ 𝑧𝑒𝑟𝑜 𝑚𝑒𝑑𝑖𝑐𝑎𝑡𝑖𝑜𝑛𝑠 𝑎𝑛𝑑 𝑖𝑛𝑡𝑒𝑟𝑣𝑒𝑛𝑡𝑖𝑜𝑛. 𝑆ℎ𝑒 ℎ𝑎𝑠 𝑠𝑡𝑢𝑚𝑏𝑙𝑒𝑑 𝑢𝑝𝑜𝑛 𝑌𝑜𝑢𝑛𝑔 𝐿𝑖𝑣𝑖𝑛𝑔 𝑒𝑠𝑠𝑒𝑛𝑡𝑖𝑎𝑙 𝑜𝑖𝑙𝑠 𝑎𝑛𝑑 ℎ𝑒𝑟 𝑓𝑎𝑚𝑖𝑙𝑦 𝑜𝑓 𝑠𝑖𝑥 ℎ𝑎𝑠 𝑏𝑒𝑒𝑛 𝑡ℎ𝑟𝑖𝑣𝑖𝑛𝑔 𝑖𝑛 𝑡ℎ𝑒𝑖𝑟 ℎ𝑒𝑎𝑙𝑡ℎ 𝑎𝑙𝑜𝑛𝑔 𝑤𝑖𝑡ℎ 𝑡ℎ𝑒𝑖𝑟 6𝐾 𝑚𝑒𝑚𝑏𝑒𝑟𝑠 𝑖𝑛 𝑡ℎ𝑒𝑖𝑟 "𝑜𝑖𝑙 𝑡𝑟𝑖𝑏𝑒" 𝑓𝑜𝑟 𝑚𝑜𝑟𝑒 𝑡ℎ𝑎𝑛 5 𝑦𝑒𝑎𝑟𝑠.
Filipino Home-based Moms (FHMoms)
The Filipino Home-based Moms is a large community of mom influencers, mompreneurs, home-based working moms, full-time moms, etc. founded by 𝗠𝗮𝗿𝗶𝗮 𝗞𝗼𝗿𝗶𝗻𝗮 𝗕𝗲𝗿𝘁𝘂𝗹𝗳𝗼 𝗮.𝗸.𝗮 𝗠𝗼𝗺𝗺𝘆 𝗠𝗞 𝑖𝑠 𝑡ℎ𝑒 𝘄𝗼𝗠𝗢𝗠. 𝑆ℎ𝑒 𝑓𝑜𝑢𝑛𝑑𝑒𝑑 ℎ𝑒𝑟 𝑐𝑜𝑚𝑚𝑢𝑛𝑖𝑡𝑦 𝑜𝑓 𝑚𝑜𝑚𝑠 𝑡𝑜 ℎ𝑒𝑙𝑝 ℎ𝑒𝑟 𝑓𝑒𝑙𝑙𝑜𝑤 𝑝𝑎𝑟𝑒𝑛𝑡𝑠, 𝑚𝑜𝑡ℎ𝑒𝑟𝑠 𝑒𝑠𝑝𝑒𝑐𝑖𝑎𝑙𝑙𝑦, 𝑡𝑜 𝑓𝑖𝑛𝑑 𝑗𝑜𝑏𝑠 𝑠𝑢𝑖𝑡𝑎𝑏𝑙𝑒 𝑡𝑜 𝑡ℎ𝑒𝑖𝑟 𝑙𝑖𝑓𝑒𝑠𝑡𝑦𝑙𝑒 𝑡ℎ𝑟𝑜𝑢𝑔ℎ 𝑓𝑟𝑒𝑒𝑙𝑎𝑛𝑐𝑖𝑛𝑔.
The Harcon School of Music
𝗠𝗮𝗿𝗸 𝗖𝗵𝗿𝗶𝘀𝘁𝗶𝗮𝗻 𝗘𝗹𝗶𝘇𝗮𝗻, 𝑡ℎ𝑒 𝑜𝑤𝑛𝑒𝑟 𝑜𝑓 𝗛𝗮𝗿𝗰𝗼𝗻 𝗦𝗰𝗵𝗼𝗼𝗹 𝗼𝗳 𝗠𝘂𝘀𝗶𝗰, 𝑠𝑡𝑎𝑟𝑡𝑒𝑑 𝑜𝑓𝑓 ℎ𝑖𝑠 𝑏𝑢𝑠𝑖𝑛𝑒𝑠𝑠 𝑤𝑖𝑡ℎ 𝑛𝑜𝑡ℎ𝑖𝑛𝑔 𝑏𝒃𝒖𝒕 𝒉𝒂𝒗𝒊𝒏𝒈 𝒉𝒊𝒔 𝒑𝒂𝒓𝒆𝒏𝒕𝒔 𝒂𝒏𝒅 𝑮𝒐𝒅 𝒂𝒔 𝒉𝒊𝒔 𝒔𝒐𝒍𝒆 𝒊𝒏𝒔𝒑𝒊𝒓𝒂𝒕𝒊𝒐𝒏 𝒊𝒏 𝒃𝒂𝒕𝒕𝒍𝒊𝒏𝒈 𝒘𝒊𝒕𝒉 𝒕𝒉𝒆 𝒉𝒂𝒓𝒅𝒔𝒉𝒊𝒑𝒔 𝒐𝒇 𝒍𝒊𝒇𝒆. 𝐻𝑒 𝑤𝑎𝑠 𝑏𝑟𝑎𝑣𝑒 𝑡𝑜 𝑚𝑜𝑣𝑒 𝑓𝑜𝑟𝑤𝑎𝑟𝑑 𝑡ℎ𝑎𝑡 𝑏𝑟𝑜𝑢𝑔ℎ𝑡 ℎ𝑖𝑚 𝑡𝑜 ℎ𝑖𝑠 𝑎𝑐ℎ𝑖𝑒𝑣𝑒𝑚𝑒𝑛𝑡𝑠 𝑓𝑜𝑟 𝗛𝗮𝗿𝗰𝗼𝗻 𝗦𝗰𝗵𝗼𝗼𝗹 𝗼𝗳 𝗠𝘂𝘀𝗶𝗰 𝑡ℎ𝑒𝑠𝑒 𝑑𝑎𝑦𝑠.
Remote Staff
𝑇ℎ𝑒 𝑓𝑜𝑢𝑛𝑑𝑒𝑟 𝐂𝐡𝐫𝐢𝐬 𝐉𝐚𝐧𝐤𝐮𝐥𝐨𝐯𝐬𝐤𝐢 𝑖𝑠 𝑒𝑎𝑟𝑛𝑒𝑠𝑡 𝑖𝑛 𝑡ℎ𝑟𝑜𝑤𝑖𝑛𝑔 𝑠𝑢𝑝𝑝𝑜𝑟𝑡 𝑓𝑜𝑟 𝐹𝑖𝑙𝑖𝑝𝑖𝑛𝑜 𝑟𝑒𝑚𝑜𝑡𝑒 𝑤𝑜𝑟𝑘𝑒𝑟𝑠 𝑡𝑜 𝑟𝑒𝑎𝑐ℎ 𝑎 𝑛𝑒𝑤 𝑠𝑡𝑎𝑔𝑒 𝑜𝑓 𝑠𝑢𝑐𝑐𝑒𝑠𝑠 𝑏𝑦 𝑤𝑜𝑟𝑘𝑖𝑛𝑔 𝑡𝑜𝑔𝑒𝑡ℎ𝑒𝑟 𝑤𝑖𝑡ℎ 𝑜𝑣𝑒𝑟𝑠𝑒𝑎𝑠 𝑡𝑟𝑢𝑠𝑡𝑒𝑑 𝑐𝑙𝑖𝑒𝑛𝑡𝑠 𝑜𝑟 𝑏𝑟𝑎𝑛𝑑𝑠. 𝐻𝑒𝑛𝑐𝑒, 𝑅𝑒𝑚𝑜𝑡𝑒 𝑆𝑡𝑎𝑓𝑓 𝑖𝑠 𝑎𝑙𝑤𝑎𝑦𝑠 𝑙𝑜𝑜𝑘𝑖𝑛𝑔 𝑓𝑜𝑟𝑤𝑎𝑟𝑑 𝑡𝑜 𝑜𝑛𝑏𝑜𝑎𝑟𝑑𝑖𝑛𝑔 𝐹𝑖𝑙𝑖𝑝𝑖𝑛𝑜 𝑗𝑜𝑏 𝑠𝑒𝑒𝑘𝑒𝑟𝑠 𝑎𝑛𝑑 𝑐𝑜𝑛𝑡𝑖𝑛𝑢𝑖𝑛𝑔 𝑡𝑜 𝑙𝑖𝑣𝑒 𝑤𝑖𝑡ℎ 𝑖𝑛𝑡𝑒𝑔𝑟𝑖𝑡𝑦 𝑡ℎ𝑟𝑜𝑢𝑔ℎ 𝑖𝑛𝑛𝑜𝑣𝑎𝑡𝑖𝑜𝑛, 𝑡𝑜𝑔𝑒𝑡ℎ𝑒𝑟𝑛𝑒𝑠𝑠, 𝑒𝑥𝑐𝑒𝑙𝑙𝑒𝑛𝑐𝑒, 𝑎𝑛𝑑 𝑡ℎ𝑒 𝑟𝑖𝑔ℎ𝑡 𝑏𝑎𝑙𝑎𝑛𝑐𝑒.
Cray Bakes
𝐂𝐚𝐦𝐢𝐥𝐥𝐞 𝐃𝐨𝐫𝐨𝐭𝐡𝐲 𝐁𝐚𝐫𝐜𝐞𝐥𝐨𝐧𝐚 𝐌𝐚𝐧𝐢𝐭𝐨 𝑖𝑠 𝑎 𝐰𝐨𝐌𝐎𝐌 𝑤ℎ𝑜 𝑜𝑤𝑛𝑠 𝑪𝒓𝒂𝒚 𝑩𝒂𝒌𝒆𝒔 𝑪𝒂𝒌𝒆𝒔 𝒂𝒏𝒅 𝑷𝒂𝒔𝒕𝒓𝒊𝒆𝒔. 𝑆ℎ𝑒 𝑝𝑢𝑟𝑠𝑢𝑒𝑠 ℎ𝑒𝑟 𝑝𝑎𝑠𝑠𝑖𝑜𝑛 𝑓𝑜𝑟 𝑏𝑎𝑘𝑖𝑛𝑔 𝑐𝑎𝑘𝑒𝑠 𝑎𝑛𝑑 𝑝𝑎𝑠𝑡𝑟𝑖𝑒𝑠 𝑡ℎ𝑎𝑡 𝑚𝑎𝑘𝑒 ℎ𝑒𝑟 𝑠𝑝𝑖𝑟𝑖𝑡 𝑠𝑝𝑎𝑟𝑘𝑙𝑒 𝑠𝑒𝑒𝑖𝑛𝑔 ℎ𝑒𝑟 𝑐𝑟𝑒𝑎𝑡𝑖𝑜𝑛𝑠.𝑆ℎ𝑒 𝑙𝑖𝑣𝑒𝑠 𝑏𝑦 𝑡ℎ𝑒 𝑠𝑎𝑦𝑖𝑛𝑔 𝑡ℎ𝑎𝑡 𝑔𝑜𝑒𝑠 "𝒑𝒆𝒐𝒑𝒍𝒆 𝒄𝒂𝒏'𝒕 𝒃𝒖𝒚 𝒉𝒂𝒑𝒑𝒊𝒏𝒆𝒔𝒔 𝒃𝒖𝒕 𝒕𝒉𝒆𝒚 𝒄𝒂𝒏 𝒔𝒖𝒓𝒆𝒍𝒚 𝒃𝒖𝒚 𝒄𝒂𝒌𝒆, 𝒂𝒏𝒅 𝒕𝒉𝒂𝒕'𝒔 𝒌𝒊𝒏𝒅 𝒐𝒇 𝒕𝒉𝒆 𝒔𝒂𝒎𝒆 𝒕𝒉𝒊𝒏𝒈."
Bria Homes
Bria Homes 𝑐𝑜𝑛𝑡𝑖𝑛𝑢𝑒𝑠 𝑡𝑜 𝑏𝑒 𝑜𝑛𝑒 𝑜𝑓 𝑡ℎ𝑒 𝑚𝑎𝑖𝑛 𝑘𝑒𝑦 𝑝𝑙𝑎𝑦𝑒𝑟𝑠 𝑖𝑛 𝑡ℎ𝑒 𝑟𝑒𝑎𝑙 𝑒𝑠𝑡𝑎𝑡𝑒 𝑖𝑛𝑑𝑢𝑠𝑡𝑟𝑦.​ 𝐼𝑡 𝑝𝑟𝑖𝑚𝑒𝑠 𝑖𝑡𝑠𝑒𝑙𝑓 𝑜𝑛 𝑡ℎ𝑒 𝑑𝑒𝑣𝑒𝑙𝑜𝑝𝑚𝑒𝑛𝑡 𝑜𝑓 𝑎𝑓𝑓𝑜𝑟𝑑𝑎𝑏𝑙𝑒 ℎ𝑜𝑢𝑠𝑒 𝑎𝑛𝑑 𝑙𝑜𝑡 𝑝𝑎𝑐𝑘𝑎𝑔𝑒𝑠 𝑎𝑛𝑑 𝑒𝑎𝑠𝑦-𝑜𝑛-𝑡ℎ𝑒-𝑝𝑜𝑐𝑘𝑒𝑡 𝑐𝑜𝑛𝑑𝑜𝑚𝑖𝑛𝑖𝑢𝑚 𝑢𝑛𝑖𝑡𝑠 𝑡ℎ𝑎𝑡 𝑐𝑎𝑡𝑒𝑟𝑠 𝑡𝑜 𝑜𝑟𝑑𝑖𝑛𝑎𝑟𝑦 𝐹𝑖𝑙𝑖𝑝𝑖𝑛𝑜 𝑓𝑎𝑚𝑖𝑙𝑖𝑒𝑠 𝑤ℎ𝑜 𝑎𝑠𝑝𝑖𝑟𝑒 𝑡𝑜 𝑎𝑐𝑞𝑢𝑖𝑟𝑒 𝑡ℎ𝑒𝑖𝑟 𝑜𝑤𝑛 ℎ𝑜𝑚𝑒𝑠. 𝐼𝑡 ℎ𝑎𝑑 𝑏𝑒𝑐𝑜𝑚𝑒 𝑡ℎ𝑒 𝑝𝑒𝑟𝑓𝑒𝑐𝑡 𝑐ℎ𝑜𝑖𝑐𝑒 𝑓𝑜𝑟 𝑎𝑣𝑒𝑟𝑎𝑔𝑒 𝐹𝑖𝑙𝑖𝑝𝑖𝑛𝑜 𝑤𝑜𝑟𝑘𝑒𝑟𝑠 𝑤ℎ𝑜 𝑤𝑎𝑛𝑡𝑒𝑑 𝑡𝑜 𝑖𝑛𝑣𝑒𝑠𝑡 𝑖𝑛 𝑎 ℎ𝑜𝑚𝑒 𝑡ℎ𝑎𝑡 𝑖𝑠 𝑏𝑜𝑡ℎ ℎ𝑖𝑔ℎ 𝑞𝑢𝑎𝑙𝑖𝑡𝑦 𝑎𝑛𝑑 𝑎𝑓𝑓𝑜𝑟𝑑𝑎𝑏𝑙𝑒.
The Event's Place
𝗟𝗘 𝗗𝗢𝗡'𝗦 𝗚𝗔𝗥𝗗𝗘𝗡 𝑖𝑠 𝑐𝑢𝑟𝑟𝑒𝑛𝑡𝑙𝑦 𝑟𝑢𝑛 𝑏𝑦 𝐽𝑒𝑛𝑛𝑖 𝐹𝑜𝑟𝑜𝑛𝑑𝑎, 𝑎 𝑤𝑜𝑛𝑑𝑒𝑟𝑤𝑜𝑀𝑂𝑀 𝑤ℎ𝑜 𝑗𝑢𝑔𝑔𝑙𝑒𝑠 𝑚𝑜𝑡ℎ𝑒𝑟ℎ𝑜𝑜𝑑, 𝑟𝑢𝑛𝑛𝑖𝑛𝑔 𝑎 𝑏𝑢𝑠𝑖𝑛𝑒𝑠𝑠, 𝑎𝑛𝑑 𝑙𝑒𝑎𝑑𝑖𝑛𝑔 𝑎 𝑡𝑒𝑎𝑚 𝑎𝑡 𝑅𝑒𝑚𝑜𝑡𝑒 𝐶𝑙𝑎𝑠𝑠𝑟𝑜𝑜𝑚 𝑎𝑠 𝑡ℎ𝑒 𝐻𝑒𝑎𝑑 𝑜𝑓 𝑀𝑎𝑟𝑘𝑒𝑡𝑖𝑛𝑔 𝑎𝑛𝑑 𝐵𝑢𝑠𝑖𝑛𝑒𝑠𝑠 𝐷𝑒𝑣𝑒𝑙𝑜𝑝𝑚𝑒𝑛𝑡. It 𝑤𝑎𝑠 𝑒𝑠𝑡𝑎𝑏𝑙𝑖𝑠ℎ𝑒𝑑 𝑖𝑛 2015, 𝑎𝑠 𝑎 𝑡𝑟𝑖𝑏𝑢𝑡𝑒 𝑡𝑜 𝑡ℎ𝑒 𝑙𝑎𝑡𝑒 𝑚𝑜𝑡ℎ𝑒𝑟 𝑜𝑓 𝑡ℎ𝑒 𝐴𝑠𝑢𝑛𝑐𝑖𝑜𝑛 𝑆𝑖𝑏𝑙𝑖𝑛𝑔𝑠, 𝐽𝑒𝑛𝑛𝑖, 𝐽𝑒𝑛𝑑𝑦, 𝑎𝑛𝑑 𝐿𝑜𝑑𝑔𝑒𝑛𝑒. 𝐴 𝑓𝑎𝑚𝑖𝑙𝑦-𝑜𝑤𝑛𝑒𝑑 𝑔𝑎𝑟𝑑𝑒𝑛 𝑟𝑒𝑠𝑡𝑎𝑢𝑟𝑎𝑛𝑡 ℎ𝑒𝑎𝑑𝑒𝑑 𝑏𝑦 𝑡ℎ𝑒𝑖𝑟 𝑓𝑎𝑡ℎ𝑒𝑟 𝐿𝑜𝑑𝑦 𝐴𝑠𝑢𝑛𝑐𝑖𝑜𝑛, 𝑡ℎ𝑖𝑠 𝑔𝑎𝑟𝑑𝑒𝑛 𝑟𝑒𝑠𝑡𝑎𝑢𝑟𝑎𝑛𝑡 𝑖𝑠 𝑡ℎ𝑒 𝑝𝑒𝑟𝑓𝑒𝑐𝑡 𝑣𝑒𝑛𝑢𝑒 𝑓𝑜𝑟 𝑖𝑛𝑡𝑖𝑚𝑎𝑡𝑒 𝑒𝑣𝑒𝑛𝑡𝑠 𝑙𝑖𝑘𝑒 𝑤𝑒𝑑𝑑𝑖𝑛𝑔𝑠, 𝑏𝑖𝑟𝑡ℎ𝑑𝑎𝑦𝑠, 𝑝𝑎𝑟𝑡𝑖𝑒𝑠, 𝑤𝑜𝑟𝑘𝑠ℎ𝑜𝑝𝑠, 𝑚𝑒𝑒𝑡𝑖𝑛𝑔𝑠, 𝑎𝑛𝑑 𝑠𝑝𝑒𝑐𝑖𝑎𝑙 𝑜𝑐𝑐𝑎𝑠𝑖𝑜𝑛𝑠. 𝐿𝑜𝑐𝑎𝑡𝑒𝑑 𝑗𝑢𝑠𝑡 60 𝑚𝑖𝑛𝑠 𝑓𝑟𝑜𝑚 𝑀𝑎𝑛𝑖𝑙𝑎 𝑎𝑛𝑑 20 𝑚𝑖𝑛𝑢𝑡𝑒𝑠 𝑓𝑟𝑜𝑚 𝑇𝑎𝑔𝑎𝑦𝑡𝑎𝑦 𝐶𝑖𝑡𝑦, 𝐿𝑒 𝐷𝑜𝑛'𝑠 𝐺𝑎𝑟𝑑𝑒𝑛 & 𝐶𝑎𝑓𝑒 𝑜𝑓𝑓𝑒𝑟𝑠 𝑜𝑢𝑡𝑠𝑡𝑎𝑛𝑑𝑖𝑛𝑔 𝑞𝑢𝑎𝑙𝑖𝑡𝑦 𝑔𝑜𝑢𝑟𝑚𝑒𝑡 𝑓𝑜𝑜𝑑 𝑐𝑜𝑚𝑝𝑙𝑒𝑚𝑒𝑛𝑡𝑒𝑑 𝑏𝑦 𝑓𝑟𝑒𝑠ℎ ℎ𝑜𝑚𝑒𝑚𝑎𝑑𝑒 𝑡𝑒𝑎𝑠.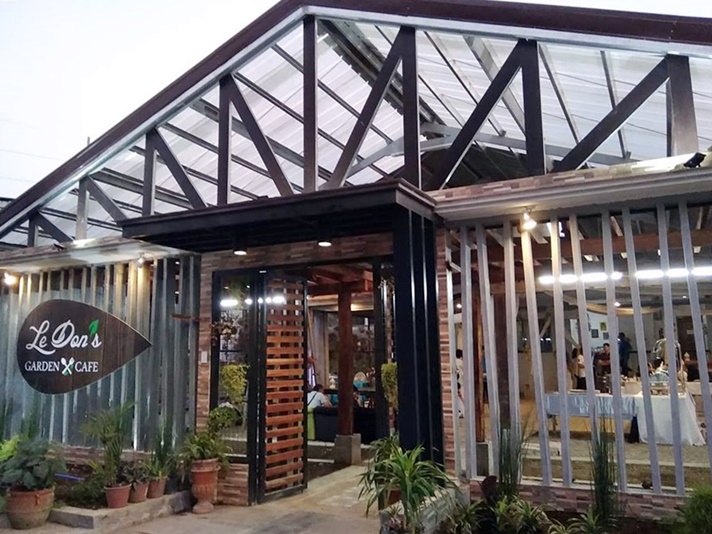 Remote Classroom is a remote learning platform that offers individualized self-paced learning through online one-on-one tutoring with a high caliber of teachers trained and experienced to handle after-school learning support in courses about English, math, science, art, and music. Remote Classroom continues to empower parents, learners, and online educators through a strengthened remote learning community.
The Remote Learning Summit 2023 was a blast of face-to-face, and online activities making it the first-ever successful hybrid summit since the pandemic. Rica Jankulovski, Remote Classroom's founder, and Jenni Foronda, Remote Classroom's head of marketing and development, together with the Remote Classroom's teachers and staff roles put on vital roles in the preparation and successful completion of the summit. The valuable support and time shared by the guest speakers from the pool of mom influencers, mompreneurs, digital creators, and content creators, and the supportive sponsors made the event even more exciting, memorable, and one-of-a-kind to all participants. It was a momentous event to start in 2023.
Greater happenings will even work for the 2024 Remote Learning Summit. Let us look forward to it positively! ###