Music, Dance, and Arts allow humans to express their brain and soul.
Music, Dance, and Arts are much more than just an activity for every child. Exposing them to build their talent helps their body and mind work together, instead.
Also, it adds creativity and imagination to everyone by showing their emotions while developing stress reduction and self-confidence.
After all, today's situation should not stop the kids from molding their talents.
Even though we have limited access to all, there are some schools online that can help you shape your child's talent whether in Music, Dance, and Arts.
Here are some of the schools that offer in Digital Platform: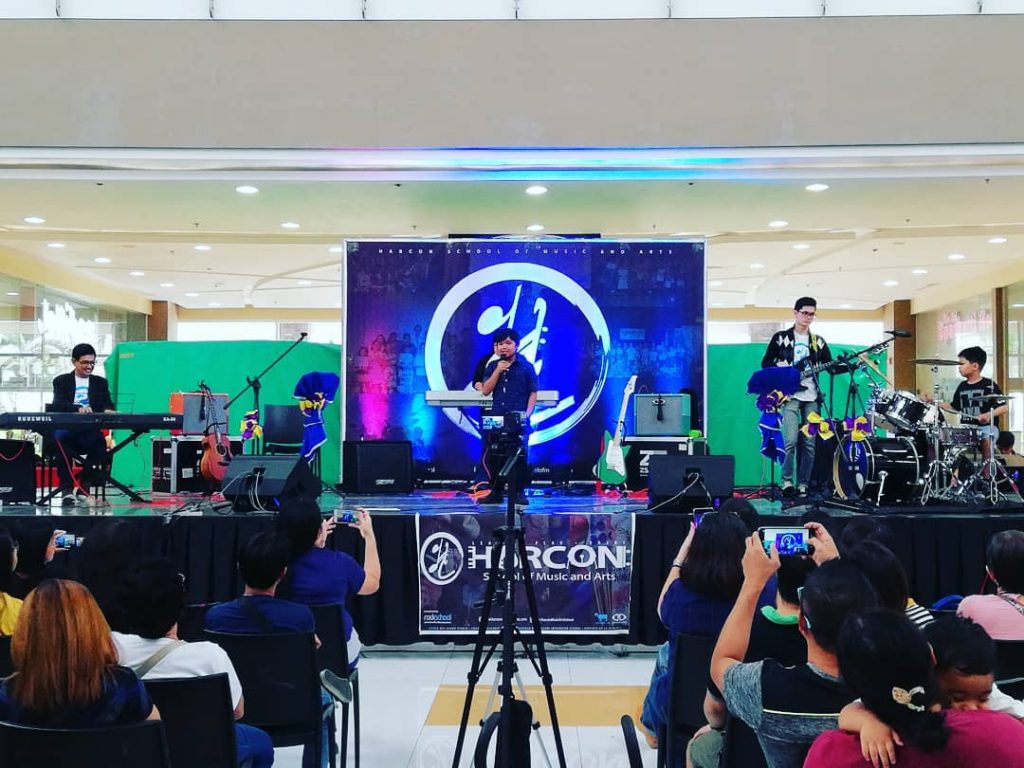 Harcon School of Music is dedicated to giving every child a most effective way to learn music. In particular, music for them can help shape a child's talent for a lifetime passion.
Social Media Accounts: https://www.facebook.com/HarconMusicSchool
Contact Nos.: (+63) 945 447 0710
Email Address: harcon.music.school@gmail.com
Physical Address: 1 Sen. L. Sumulong Memorial Circle, Antipolo City, 1870 Philippines
2. ACTS Academy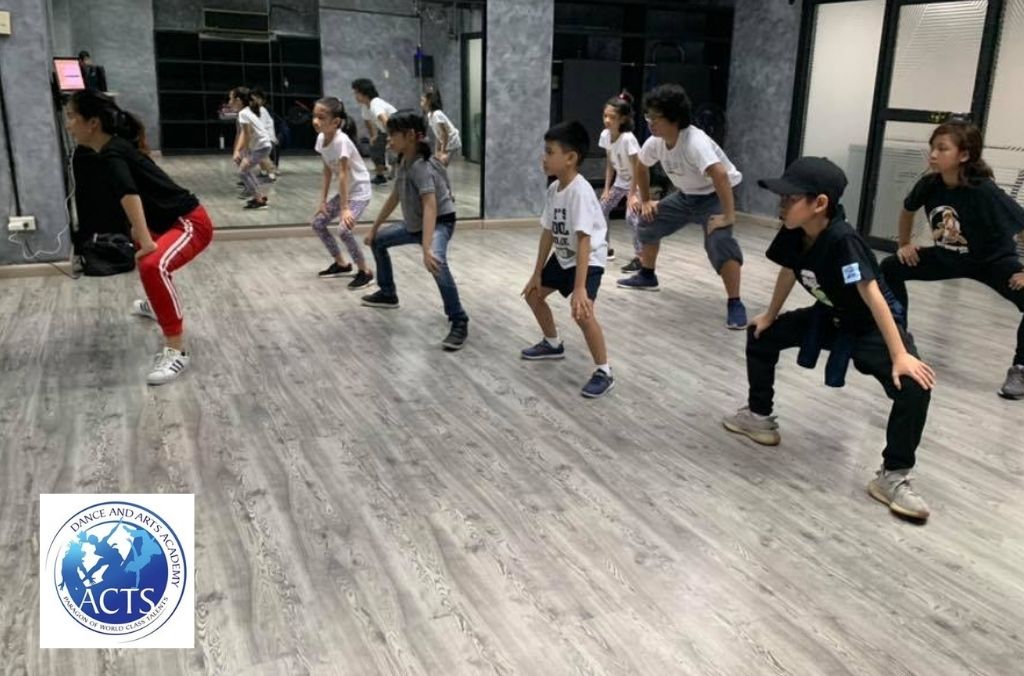 ACTS Dance and Arts Academy formerly called ACTS Workshops has been in the industry for more than a decade.
Also, they offer dance, fitness, and performing arts classes in Manila. Besides, ACTS offers online classes in any field you want your kid to enroll in as a model of world-class talents.
Website: http://www.actsdanceacademy.net/
Contact Nos.: (+632) 7719 4062 | +63 917 923 7453
Email Address: actsdanceacademy@gmail.com
Physical Address: Mezzanine Floor GA Tower 1 Boni Edsa Mandaluyong City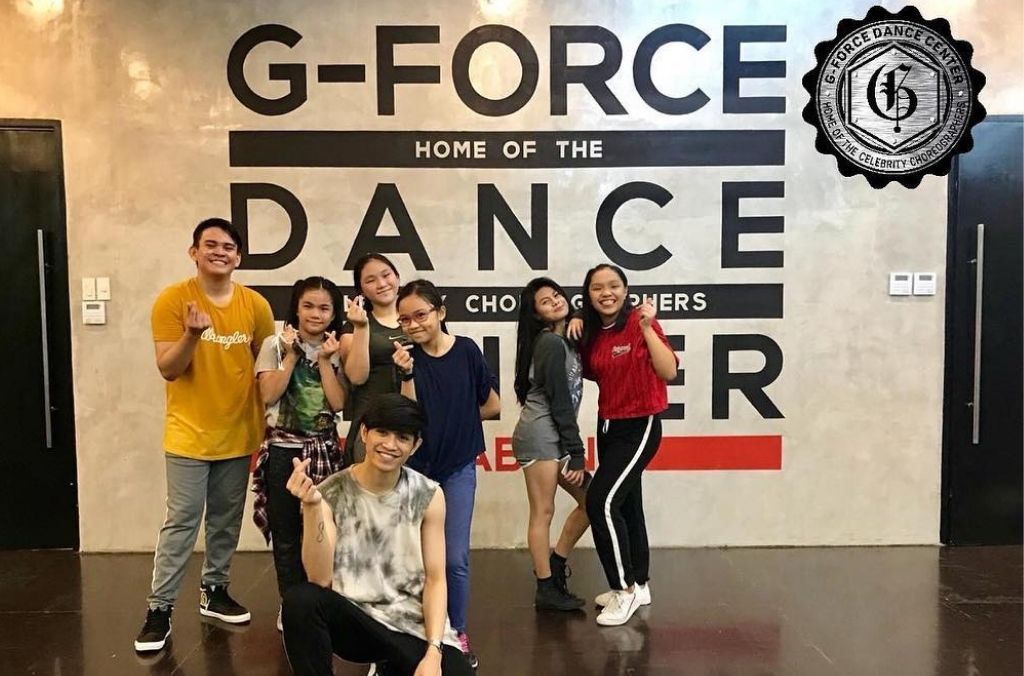 G-Force Dance Center is the home of Celebrity Choreographers. A dance studio and events place that offers a wide range of classes based on a child's needs.
Also, GDC offers three programs like self-study, one-on-one, or by group, with specially designed classes from your chosen class at your most preferred time.
Website: http://www.gforceofficial.com/
Social Media Accounts: https://www.facebook.com/gdcqc
Contact Nos.: (+63) 917 843 6723 | (+63) 998 523 6723
Email Address: workshop@gforceofficial.com
Physical Address: Il Terrazo Mall, Tomas Morato Ave, Diliman, Quezon City, Metro Manila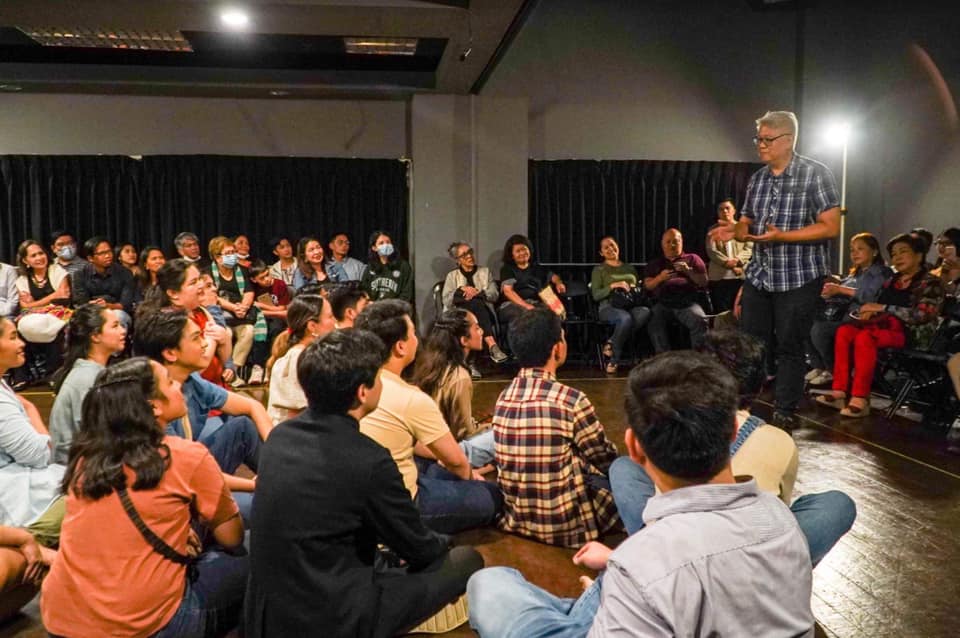 The Music School of Ryan Cayabyab strives to be the prime organization that gives Filipinos the joy, and the pleasure that a musical experience can bring. With properly guided lessons and effective programs taught by professionals coming from the industry, accordingly.
Website: http://themusicschoolofryancayabyab.com/
Contact Nos.: (+632) 637 9840 | (+632) 8914-5055 | (+63) 917-909-6484
Email Address: themusicschoolofryancayabyab@gmail.com
Physical Address: Park Avenue (Basement Level) Robinsons Galleria, Ortigas Center, Ortigas Ave. cor. EDSA 1100 Quezon City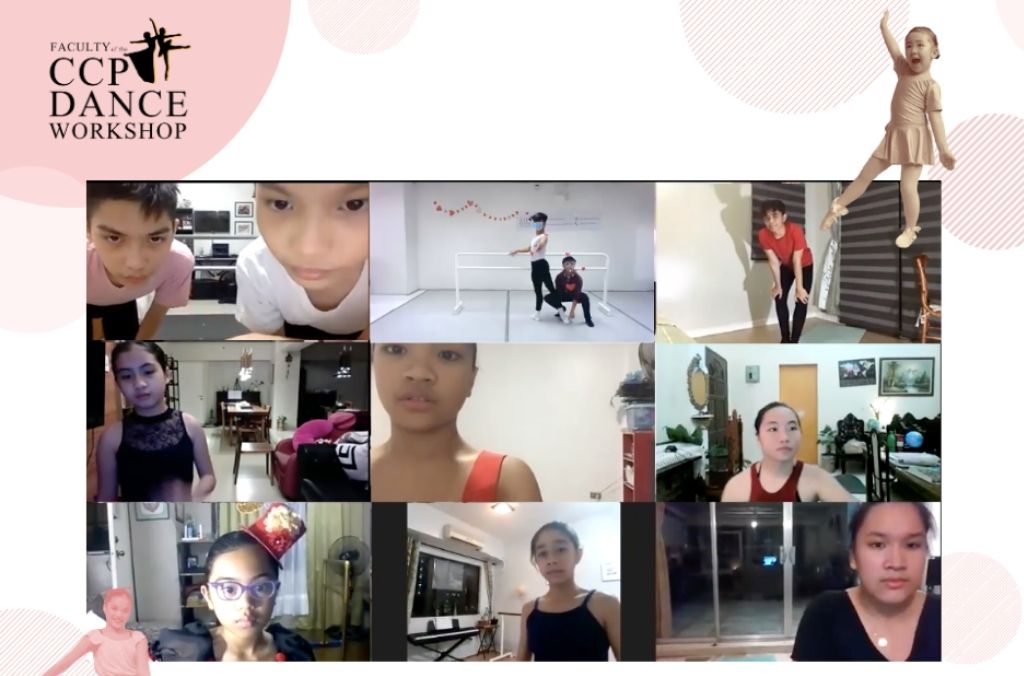 CCP Dance workshop is the official dance program run by professional dance artists of the Cultural Center of the Philippines.
Accordingly bringing a unique dance learning experience online with the help of the CCP Arts Education Department.
Social Media Accounts: https://www.facebook.com/ccpdanceworkshop/
Contact Nos.: (+63) 945 807 1016
Email Address: ccpdanceworkshop@gmail.com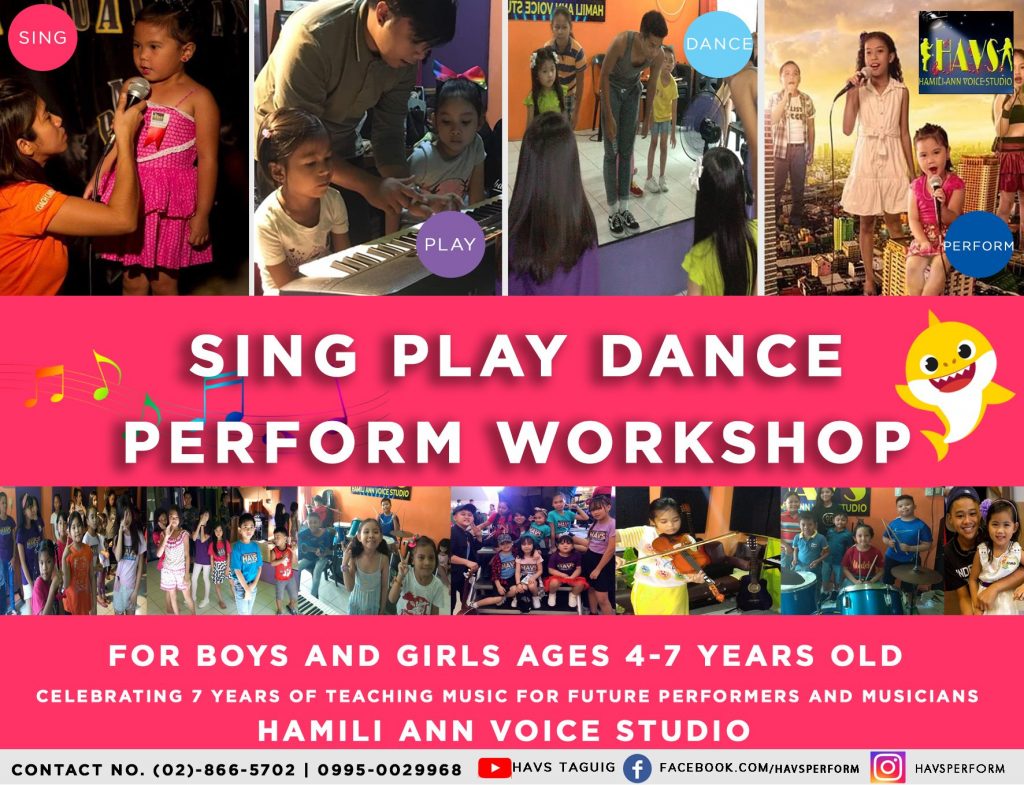 Hamili Ann Voice Studio or HAVS is a Performing Arts School in Taguig that offers workshop Voice, Musical instruments, Dance, Acting, Modeling & Performing arts.
Indeed they develop kids' character and confidence by teaching them how to sing or play different instruments in the safety of their own home.
Social Media Accounts: https://www.facebook.com/HAVSperform/
Contact Nos.: (+63) 995 002 9968
Email Address: havstaguig@gmail.com
Physical Address: #92 Ballecer st., South Signal Village, Taguig, Philippines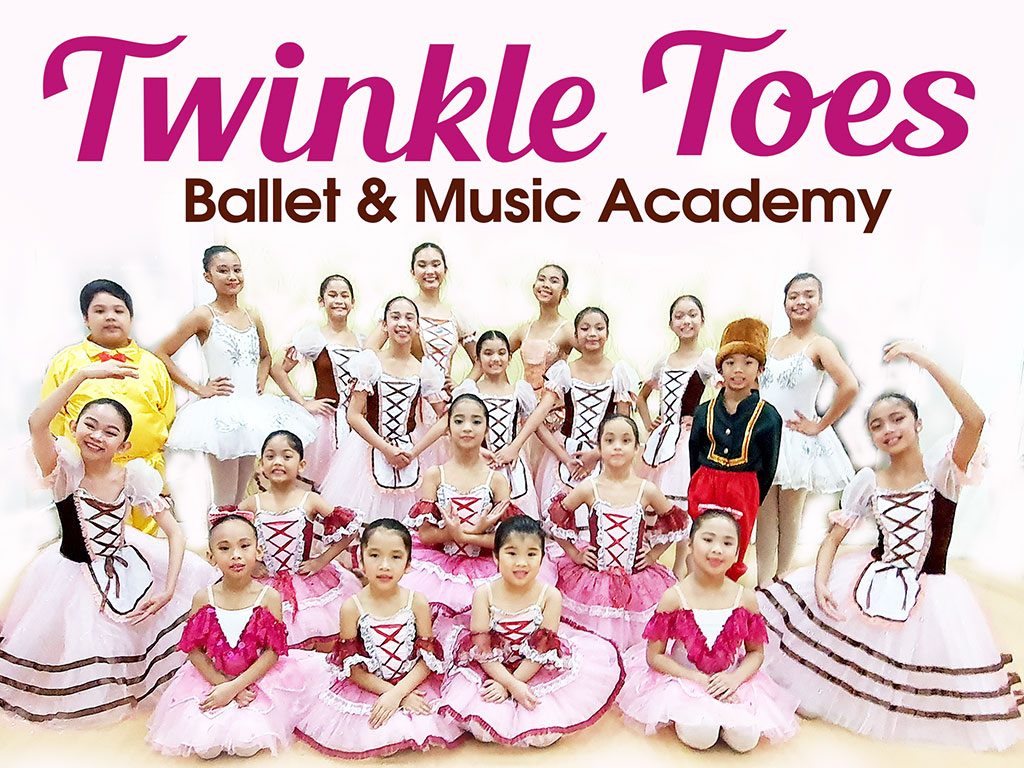 Twinkle Toes Ballet and Music Academy is the first ballet toddler school in the Philippines that offers classes for kids as young as 1 – 5 years old.
Also, its Program is designed to expand each child's abilities while Adults have Ballet Workouts, with a combination of Pilates, Yoga, and Aerobics.
Website: http://twinkletoesballetblog.wordpress.com/
Contact Nos.: (+632) 211 7898 | (+63) 917 546 0515
Email Address: twinkletoesacademy@yahoo.com
Physical Address: McKinley Hill BGC, Bonifacio Global City, Taguig
For that reason, studies show that these activities help the child more in critical thinking. Also, it helps your kids to not just raise in the academic field but also in other activities.
Besides, while you are busy thinking of ways to help your kid's talent. Remote Classroom does a big role in helping parents and kids in today's situation. They find opportunities in helping you by providing a list of online schools for Music, Dance, and Arts.
Moreover, integrating arts and talents is not just boosting up your child's extra activity. Nor, it is an added strategy to prepare your child for success in school and in the real world.
Indeed, Music, Dance, and Arts exposure do more than any academic activities, it provides a good outlet for your child. It also inspires kids to do more in and out of the four corners of their room.