Can you effectively monitor your child's learning progress in real-time?
How do you keep your child's browsing activity safe and relevant to the assigned school tasks?
Adapting to a new norm shifting from traditional education to online learning is quite challenging for many educators, students, and parents.
Good communication is vital in supporting the child's capability to learn independently and making sure that he/she is engaged with relevant school activities during the online classes.
It is important to establish a daily home routine that can help your child to cope with this new remote learning environment.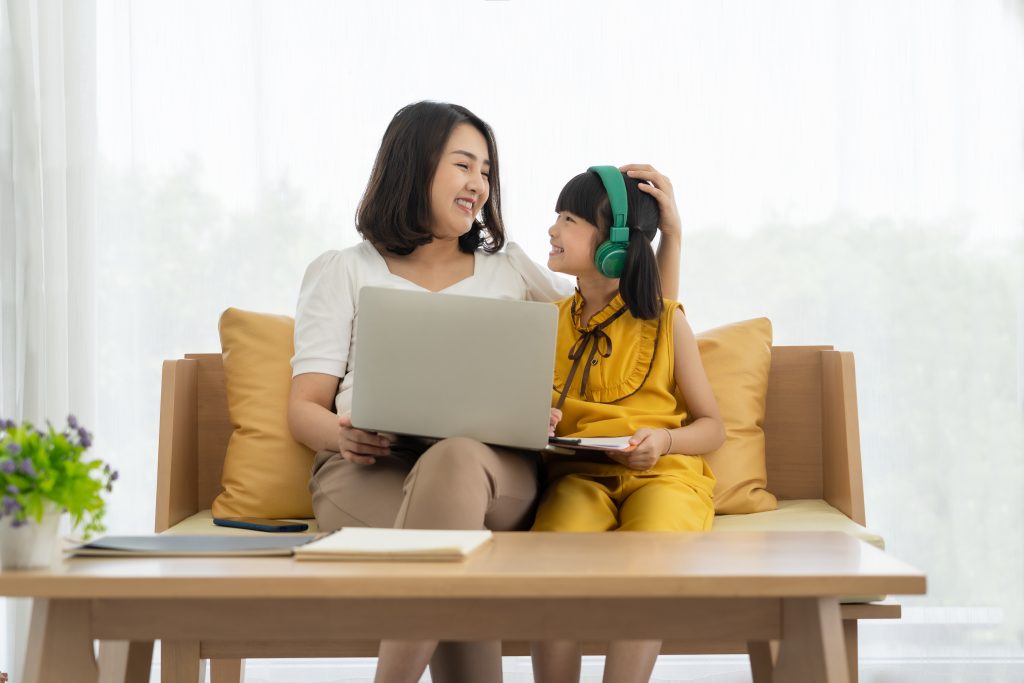 Your Role as a Parent During Remote Learning Is Essential
What are your observations with your child while he/she is attending online classes?
Is your child's learning progress getting better?
Based on a recent study conducted by McAfee, a world-renowned computer security software, the most challenging part of Distance Learning is keeping your child's attention focused on the online lectures.
Many parents are concern about the learning process and productivity of their children. How to keep them engage and attentive in a remote classroom environment.
The Remote Classroom App
The Remote Classroom App allows you to achieve transparency and productivity.
It gives you access to see what are the activities that your child has accomplished and how much time did it take for them to answer their school tasks.
Remote Classroom's total functionality that is efficient and easy to use:
Check your child's screenshot reports
Stay updated with your child's internet activity report
Check on the list of school activities worked on throughout the day
Monitor your child's attendance and rendered learning hours
Optional camera shot report
Create a list of lessons and activities for your child
Know when your child logged in
Monitor the length of your child's break
Keep updated with their finished school work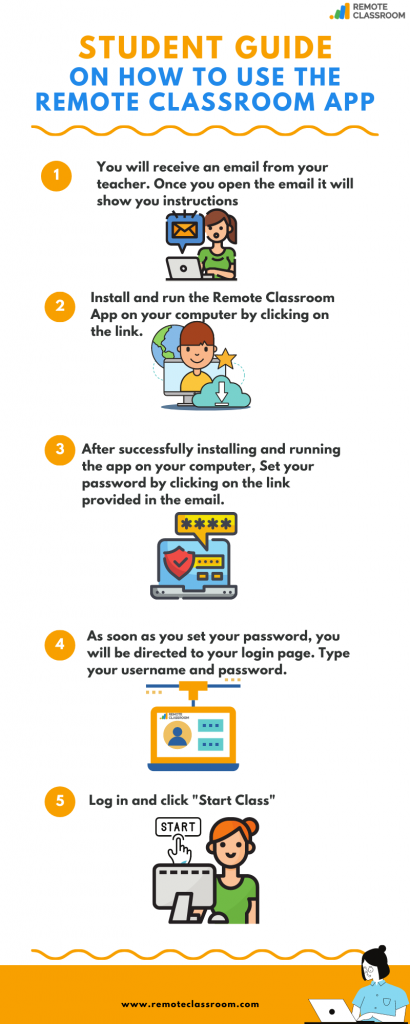 How to Use the Remote Classroom App
So whether you are a parent attending a homeschooled child or your child is studying in mainstream schools, you can monitor them.
If you are parenting a homeschooled kid ( whose school is using the Remote Classroom App), you can check your kid's computer and open the Remote Classroom App
Dashboard
You can check here your child's activity notes, how much time they spent responding to the activity tracker, and the "priority of the day" assigned by their teacher.
Student's Diary
You can view here the new projects assigned by their school teacher. Active projects that they need to work on are also visible.
Attendance
You can check here what time they start and finish their online class. You can also view how much time they spent on breaks, especially lunchtime.
Class Productivity Report
You can view here your child's screenshots, camera shots, active apps, and many more.
Installer and Support
You can view here the instructions on how to download the Remote Classroom App and how to contact the Remote Classroom App team.
Child Enrolled in Mainstream School
If you are a parent and your child is studying in the mainstream school that is not yet using the Remote Classroom App, you can simply register to the remoteclassroom.com.
How to register is simple, just follow the steps similar to the Teacher's Guide.
Don't be confused if you are registering as if you are the teacher because you are using the Remote Classroom App to monitor your child the same way as the teacher can monitor them using the app.
Once you register, you will have to enroll your child in the Remote Classroom App to gain access to his/her list of online activities.
When you finish enrolling your child, your kid needs to follow the instruction just like the student's guide on how to use the Remote Classroom App.
Guide your child to install and run this application on his/her computer.
Conclusion
The online world is full of uncertainties, so you need to equip yourself with tools such as the Remote Classroom App that helps in protecting the young minds of your vulnerable children.
It is important to secure your kid's online learning progress at the same time making sure that the new learning environment is safe though the Remote Classroom App.